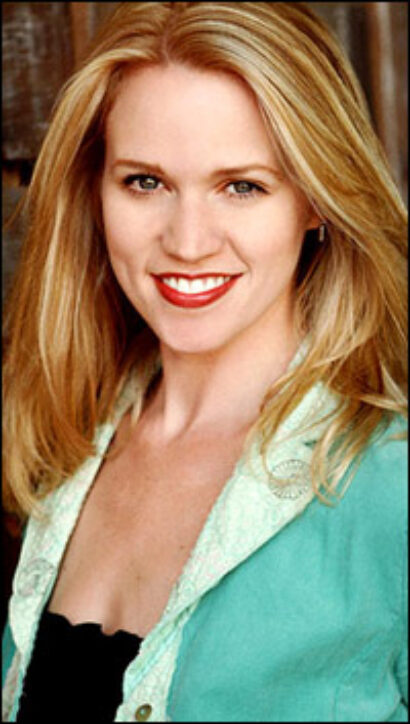 As previously announced, the revised version of the musical will arrive on Broadway at the Belasco Theatre following a limited engagement at the 5th Avenue Theatre in Seattle. The Seattle engagement is scheduled for Sept. 8-30. The Broadway run will begin Nov. 1 at the Belasco with an official opening Dec. 3.
Joining Randy Quaid (as Colonel John Falstaff), Robert Cuccioli (as Frank Ford) and Dee Hoty (as Margaret Anne Page) will be Lauren Kennedy as Agnes Ford, Clarke Thorell as Fenton, Ramona Keller as Miss Quickly, Drew McVety as Doctor Caius, Dan Sharkey as George Page, Kara Lindsay as MissAnne Page, Nick Sullivan as Sheriff Bob Shallow and Brandon Williams as Abraham Slender.
The ensemble will comprise Stacey Harris, Amanda Lea LaVergne, Ryan Murray, Monica Patton, Miguel A. Romero, Chad Seib, Jeremy Benton, Anne Horak, Kristie Dale Sanders and Tony Lawson.
Randy Skinner (42nd Street) will direct and choreograph Lone Star Love, which is "inspired by Shakespeare's The Merry Wives of Windsor transplanted to the Wild West shortly after the Civil War." The creative team will also include John Rando (creative supervisor), Derek McLane (set designer), Jane Greenwood (costume designer), Ken Billington and Paul Miller (lighting designers), Tom Morse (sound designer), Jack Herrick (musical director) and Ken Lundie (associate musical director).
Conceived by John L. Haber, Lone Star Love features a book by Haber and Robert Horn and a score by Red Clay Rambler Jack Herrick. "Confederate 'Colonel John' Falstaff," press notes state, "works his charms on the wives of two wealthy cattle ranchers, with an eye on their husbands' land and money. Featured on stage are members of The Red Clay Ramblers." Lone Star Love's Broadway schedule will be Tuesday at 7 PM, Wednesday-Saturday at 8 PM with matinees Wednesday and Saturday at 2 PM and Sunday at 3 PM.
Tickets, priced $36.50-$111.50, will go on sale Sept. 23 by calling (212) 239-6200 or by visiting www.telecharge.com.
The Belasco Theatre is located at 111 West 44th Street, East of Broadway.
*
The Off-Broadway production of Lone Star Love was produced by Amas Musical Theatre. The Off-Broadway cast album is on the PS Classics label; visit www.psclassics.com.
Lone Star Love will be produced on Broadway by Avenue A Productions, Robert Boyett Theatricals, Edmund and Eleanor Burke, Rusty and Susan Carter, Jon and Jeanne Cutler, Michael Speyer and Bernie Abrams and Daisy Theatricals. Executive producer is Mary Ann Anderson, and Linda Wright and the late Frederic B. Vogel are associate producers. Roger Gindi will be the general manager.