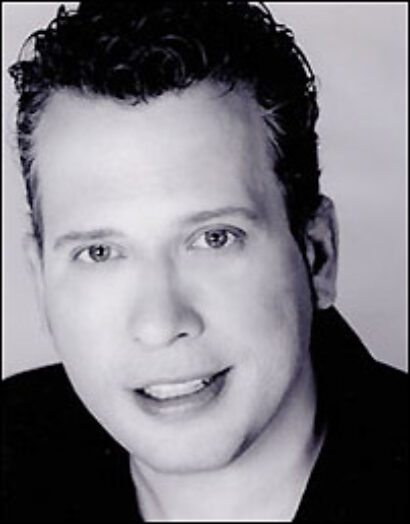 In a statement Winer said, "The American Songbook is continuously fresh for each new generation of listeners, and new generations of songwriters are constantly expanding the Songbook's range. In concerts stressing musical excellence and featuring the cream of today's performers, I look forward to bringing the classics to audiences who have not yet discovered this music, while also introducing the knowledgeable and enthusiastic L&L crowd to songs being written now in the American Songbook tradition, and are destined to become the 'classics' of tomorrow."
The 2009 season will kick off Jan. 10-12, 2009, with Rodgers & . . .: Inside Five Collaborations under guest artistic director Charnin. Charnin, who was the last lyricist to work with Richard Rodgers on Broadway, will offer a personal retrospective, tracing "the career of this musical legend through his collaborations with five remarkable songwriters: Hart, Hammerstein, Sondheim, Harnick and Charnin, along with Rodgers' own Tony Award-winning lyrics."
Zippel will be the guest artistic director for the Feb. 21-23 offering, It Started With a Dream: David Zippel, which is subtitled "Lyrics He Wrote — Lyrics He Wishes He Wrote". The Tony-winning lyricist of City of Angels will present "highlights from his own scores and . . . his inspirations and personal favorites from the American Songbook canon."
From April 4-6 guest artistic director Kimball will present Sunny Side Up: Roaring Through the Twenties with DeSylva, Brown & Henderson. The concerts, which will feature the vintage big band Vince Giordano & The Nighthawks, will focus on the songs of DeSylva, Brown & Henderson, whose tunes include "You're the Cream in My Coffee," "Button Up Your Overcoat" and "The Best Things in Life Are Free."
The Man That Got Away: Ira After George is the title of guest artistic director Reed's show, which will be seen at the East Side venue May 9-11. The concerts will include songs penned by Ira Gershwin after the untimely death of his brother George. Expect to hear such classics as "Long Ago and Far Away," "The Man That Got Away" and "My Ship," among others. The L&L season will conclude with Sunday in New York: Mel Tormé in Words and Music. The June 6-8 concerts, under the artistic direction of Stritch, will honor "the incomparable singer and songwriter Mel Tormé."
Lyrics & Lyricists shows are presented over a single weekend with show times Saturday at 8 PM, Sunday at 3 and 8 PM and Monday at 2 and 8 PM.
Individual tickets are priced $60 and $50; subscriptions to the entire series are priced $250 and $220. L&L will inaugurate an under-35 ticket price for the Saturday and Sunday evening performances, with $25 individual tickets and $100 for a season subscription.
Subscriptions for the season will go on sale June 15. Individual tickets for all performances go on sale in August.
The 92nd Street Y is located in Manhattan at 92nd Street and Lexington Avenue. For more information call (212) 415-5500 or go to www.92Y.org/lyrics2009.