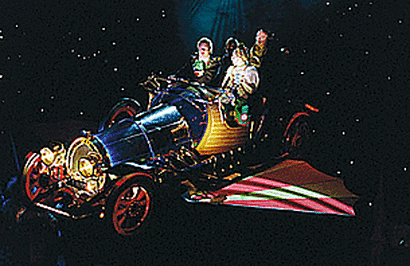 The eagerly-awaited first night of Chitty Chitty Bang Bang takes place at the Palladium April 16.
Theatregoers have been promised an extravaganza of special effects, focused on the Chitty car itself, which is reported to have cost £750,000. The music is well known from the film, and there's a huge amount of goodwill from parents desperate for a family musical to take the kids to, now that Starlight Express has closed and Cats is on the way out.
The acting element is pretty impressive too, comprising as it does Michael Ball, Nicola McAuliffe, Brian Blessed and Richard O'Brien.
The production is a huge gamble for director Adrian Noble, whose changes to the Royal Shakespeare Company have come under a lot of fire.
—By Paul Webb Theatrenow