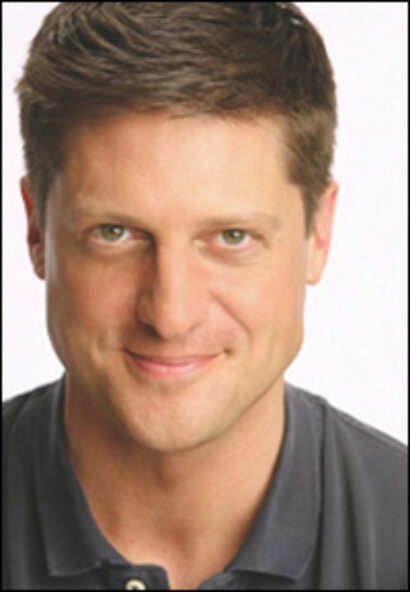 Sieber (Pippin, Shrek, Spamalot) fractured a bone in his hand during rehearsals for Matilda in March and was forced to twice delay his arrival in order to allow the injury to heal. Last fall, actor Craig Bierko sustained a shoulder injury during rehearsals for the role of Trunchbull, forcing him to withdraw from the Broadway production.
Sieber steps into the role of child-hurling school headmistress Agatha Trunchbull as of the 8 PM performance of Matilda at the Shubert Theatre April 18.
Tony Award-winning director Matthew Warchus (God of Carnage, The Norman Conquests, Boeing-Boeing, La Bête, Ghost) staged the inventive, kid-packed musical that has a book by Dennis Kelly and a score by Tim Minchin. It opened on Broadway April 11, 2013.
Matilda The Musical received four Tony Awards, including Best Book of a Musical, Best Featured Actor (Gabriel Ebert), Best Lighting Design and Best Scenic Design.
The U.K. hit premiered at the Royal Shakespeare Company's Courtyard Theatre in November 2010 and later transferred to the West End's Cambridge Theatre, where it continues to run. The Royal Shakespeare Company and The Dodgers present the Broadway run. According to producers, Matilda "is the story of an extraordinary little girl who decides that despite a bad beginning filled with rotten parents, a terrifying school and a vicious head mistress, her story is going to be an astonishing one. With the help of her teacher, her friends and a little bit of imagination, Matilda proves that even if you're little, you can do big things."
The production has set and costume design by Rob Howell, with choreography by Peter Darling, orchestrations, additional music and musical supervision by Christopher Nightingale, lighting design by Hugh Vanstone and sound design by Simon Baker.
For tickets go to Telecharge.com. The Shubert Theatre is located at 235 West 44th Street.
Visit MatildaTheMusical.com.
Check out Playbill.com's highlights from Matilda: