As first reported by Playbill.com in 2014, Tony Award-nominated producer Matthew Weaver (Rock of Ages), of movie, TV and stage production company MediaWeaver Entertainment, acquired the theatrical stage rights to "Soul Train" from Soul Train Holdings, LLC. A spokesperson for the Broadway production said the producers are aiming for a 2017 Broadway bow at a theatre to be announced.
Created in 1970 by Don Cornelius, the TV series "Soul Train" famously introduced the world to generations of new music and a whole new series of dance moves and styles on a weekly basis. "Soul Train," the longest running, first-run, nationally syndicated music program in television history (35 years, from 1971 to 2006), predominantly featured performances by R&B, pop, soul, and hip hop artists in addition to funk, jazz, disco and gospel artists.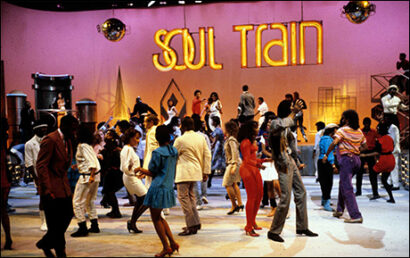 "Soul Train" highlighted a cast of diverse dancers as well as the legendary Soul Train dance line. The legacy of "Soul Train" lives on through the annual Soul Train Awards, which honor the best in urban music and entertainment.
Soul Train the musical will be a "lyrical narrative," weaving together Cornelius' personal story on "Soul Train" with more than 20 classic hit songs from the TV series, including "Proud Mary" (Ike & Tina Turner), "I'll Be Around" (The Spinners), "Loving You" (Minnie Riperton) and "Best Thing That Ever Happened To Me " (Gladys Knight & The Pips).
"Don Cornelius created a television show that became a cornerstone in American culture and I am excited and honored to be bringing it to the stage," said producer Weaver in a statement at the time. "We are putting together a top notch team of artists to ensure Soul Train is the hippest trip on Broadway. We want to thrill the audiences who loved the TV show and introduce the incredible music and style of Soul Train to a new generation." That team now includes Zuiker, who worked with MediaWeaver previously. Zuiker turned police forensic science into the basis of four (so far) related TV series, "CSI: Crime Scene Investigation," which ran from 2000 to earlier this month; "CSI: Miami" (2002-2012); "CSI: NY" (2004-2013), starring Gary Sinise; and the current "CSI:Cyber."
Production notes from the forthcoming musical say that Zuiker was raised by a single mother who worked as a casino cocktail waitress in Las Vegas in the '70s and '80s, and had a chance to see some of the original "Soul Train" artists performing when he visited his mother at work.
According to the notes, the music made popular by "Soul Train" "got [Zuiker] and his mother through some very difficult times." It was while working in Vegas that Zuiker wrote the pilot for "CSI: Crime Scene Investigation."
Zuiker said in a statement, "I speak from the heart when I say that 'Soul Train' touched me deeply. It has impacted this country on so many levels, bringing joy and hope to so many people out there, including me. I am truly honored that Matthew Weaver and the rights holders have trusted me to share this important story and look forward to bringing Soul Train the musical to Broadway."
"When you think about 'Soul Train' and what it did for television, you immediately think of words like groundbreaking, risk taking and innovating," said Earvin "Magic" Johnson, chairman of Soul Train Holdings, LLC, in a statement. "As the creator of 'CSI' and a brilliant writer, Anthony is cut from that same cloth, and I personally look forward to him bringing his experience to this project."
"From our very first conversations, I knew that Anthony's experience and vision made him the perfect writer to marry the incredible music that made 'Soul Train' a pop culture movement with storytelling that speaks to audiences young and old," added Richard Gay, executive vice president, Strategy and Operations at BET Networks, who manages the Soul Train brand.
Jeff Tick (former owner of the Helen Hayes Theatre) and Nick Stern are co-producers of the musical, Paula Kaminsky Davis is associate producer, and Tony Cornelius is executive producer.