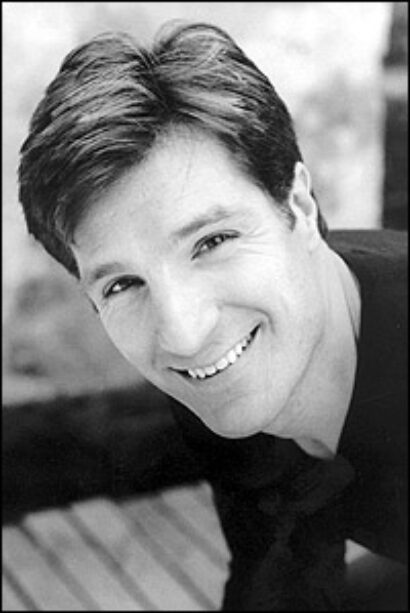 At this same performance, current Phantom ensemble member, Anne Kanengeiser, will assume the role of Madame Giry, the Paris Opera's all-knowing ballet instructor.
Following the Tampa run to Nov. 22, the Harold Prince-directed production begins a six-week holiday engagement at the Orpheum Theatre in San Francisco.
Also featured in the cast are Trista Moldovan as the young soprano, Christine; Greg Mills as Raoul, Vicomte de Chagny; Kim Stengel as Carlotta Giudicelli; D.C. Anderson as Monsieur André; Bruce Winant as Monsieur Firmin; John Whitney as Ubaldo Piangi; and Jessi Ehrlich as Meg. At certain performances, Kelly Jeanne Grant plays the role of Christine.
Cudia returns to the tour after recently completing a summer run as The Phantom on Broadway. His Broadway credits include both Phantom and Les Misérables. He is the first and only actor to have performed as both The Phantom and Jean Valjean on Broadway. He recently played Jean Valjean in Les Miz at The Marriott Theatre in Chicago, where his performance earned him a Joseph Jefferson Award nomination.
Cudia, who is married to Broadway actress Kathy Voytko, succeeds Richard Todd Adams in the role of The Phantom.
Prior to joining The Phantom of the Opera, Kanengeiser was seen in the national tour of Beauty and the Beast as Mrs. Potts. Broadway credits include Ragtime (Kathleen, u/s Mother) and Little Women (standby for Maureen McGovern as Marmee). She won a 1997 Helen Hayes Award for playing Fosca in the first regional production of Passion at Signature Theatre in Virginia. In 2000 she won her second Hayes for her work in the world premiere of Eleanor: An American Love Story.
Kanengeiser succeeds Nancy Hess in the role of Madame Giry.
For more information, visit the official The Phantom of the Opera website at www.thephantomoftheopera.com.