Directed by Lisa Patterson, the story follows Michael (played by Laurence), a neurotic actor and adoptee, desperate to find and meet his real mother. He tracks down a woman who may just be her, played by Annette O'Toole, and lures her into a dark production of Hamlet, in the role of his mother.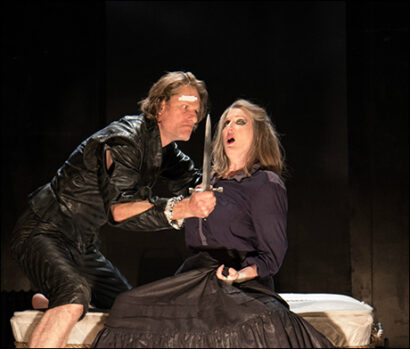 The production, which began previews Aug. 28, is running through Oct. 25.
The dark comedy is described as a play "about mothers and sons -- about what it means to live a life in the theatre, both a generation ago, and now."
For more information and to purchase tickets, visit Rattlestick or phone OvationTix on (866) 811-4111. Rattlestick Playwrights is located at 224 Waverly Place, Manhattan.