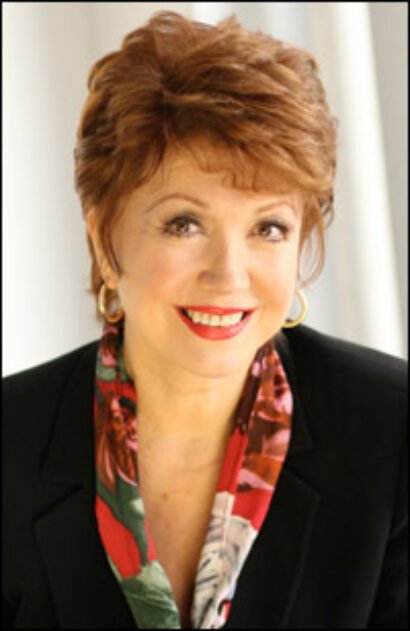 The evening, which begins at 6 PM in Studio 4, is directed by ADM21 artistic director Margo Sappington and features live music with musical direction by Tedd Firth. Each piece has been coached by artists intimately involved in the original productions.
The workshop presentation includes "Simply Irresistible" from Contact, staged by Tomé Cousins with original choreography by Susan Stroman; "Music and the Mirror" from A Chorus Line, coached by Donna McKechnie and featuring original choreography by Michael Bennett; "Smoke Gets In Your Eyes" from the film "Lovely To Look At," staged by Sappington and coached by Marge Champion with original choreography by Hermes Pan; and "Mr. Monotony" from Jerome Robbins' Broadway, staged by Robert La Fosse with original choreography by Jerome Robbins.
Featured performers include Charles Askegard, David Bushman, Jarrod Emick (Damn Yankees), Sean Ewing (West Side Story), Nina Goldman (Dirty Rotten Scoundrels), Shannon Hammons (Thoroughly Modern Millie), Derek Hanson (Anything Goes), Angelique Ilo (The Wedding Singer), Lauren Kadel, Naomi Kakuk (The Producers), Fletcher McTaggart (Leap of Faith), Jeremy McQueen, Mayumi Miquel, Georgina Pazcoguin, Amar Ramasar, Rebecca Riker, Marcos Santana (In the Heights), Ariel Shepley, Jason Sparks, Matthew Steffens (Promises, Promises), Alex Wong (Newsies) and Amra-Faye Wright (Chicago).
ADM21 is a new, not-for-profit dance company founded by executive director Nikki Feirt Atkins dedicated to "creating a living and vibrant archive of classic and current notable musical theatre choreography." Founder Atkins and artistic director Sappington will continue the legacy of the late Lee Theodore, who established The American Dance Machine in 1976 and created a "Living Archive" of musical theatre dance to address her belief that "many great choreographic works are lost with the musical they once embellished."
"My goal is to continue Lee Theodore's legacy by establishing American Dance Machine for the 21st century as New York City's leading center for musical theatre dance," said Atkins in a statement. "I believe that when a show closes and the script, songs and designs are preserved for posterity, so too should its dances." The ADM21 Dance Company will present workshop presentations and full-length productions that demonstrate the value of theatre dance choreography through careful research and reconstruction. Current plans are to maintain a core company of dancers joined by guest artists proficient in the style and technical requirements of each dance piece.
New York City Center Studio Four is located at 130 W. 56th Street (between 6th and 7th Aves.). A limited number of $20 tickets will be available at the door. For more information, visit AmericanDanceMachine21.org.