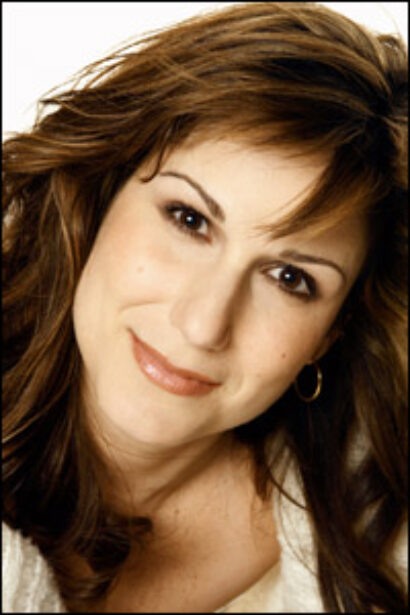 Producers announced June 6 that Chase ("Smash," High Fidelity, Rent, Aida, Miss Saigon) will play Richard Hoover, an aspiring motivational speaker, and Block (Second Stage's By the Way, Meet Vera Stark; Wicked; 9 to 5; Anything Goes; The Pirate Queen; The Boy from Oz) will play his wife Sheryl, the multi-tasking backbone of the Hoover clan. Together, they take their family on the 800-mile journey to the "Little Miss Sunshine" pageant.
Additional casting and an official opening night will be announced at a later date.
As previously announced, the musical — which has undergone a major overhaul since its world premiere at California's La Jolla Playhouse in February 2011, retaining only three songs from the original version — will kick off 2ST's 35th season Oct. 15.
"I am thrilled to kick off our 35th anniversary season with Little Miss Sunshine and to welcome back William Finn and James Lapine, two artists who have significant histories with Second Stage, most recently with our production of their musical, The 25th Annual Putnam County Spelling Bee," said Second Stage artistic director Carole Rothman in a statement. "It seems appropriate to kick off this landmark season with a musical about optimism and resiliency, two qualities that are crucial for any not-for-profit theatre celebrating its past while also looking to its future. I can't wait to introduce this exuberant, funny, and sophisticated new musical to our audience."
Rothman told the New York Times that there are currently no plans for a Broadway transfer after the show's Off-Broadway run, although Broadway producers Beth Williams and Barbara Whitman are providing some financial support for the fall production. The musical will feature scenic design by Beowulf Boritt, costume design by Jennifer Caprio, lighting design by Ken Billington and sound design by Jon Weston. Choreography will be by Michele Lynch, and the music director will be Vadim Feichtner.
Here's how 2ST bills the musical, which will be directed by Lapine: "On life's twisty road, sometimes you need to pull over and change direction. When the coveted title of 'Little Miss Sunshine' is unexpectedly within her reach, young Olive Hoover convinces her family to make the 800 mile trek to the pre-teen pageant of her dreams. Along the way, a series of mishaps threatens to derail the group's quest for the crown, until they realize a young girl's far-fetched goal may actually hold the key to the family's happiness. From the Tony Award-winning team of James Lapine and William Finn comes Little Miss Sunshine, a new musical comedy about one modern family's unexpected route to brighter days."
La Jolla presented a private reading of the musical, featuring Raúl Esparza and Sherie Rene Scott under the direction of Lapine, in September 2011.
Finn penned music and lyrics, and Lapine wrote the libretto. Their previous collaborations include A New Brain, Falsettos and The 25th Annual Putnam County Spelling Bee.
"Little Miss Sunshine," which was nominated for four Academy Awards, follows a dysfunctional family as they road-trip to California so their young daughter can compete in a beauty pageant.