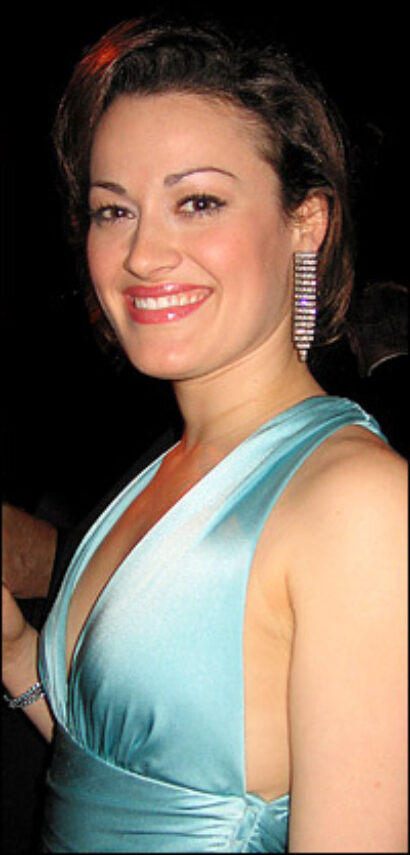 Directed by Marc Bruni with choreography by Liza Gennaro, the Rodgers and Hammerstein musical will run through Aug. 1.
The cast will also boast the talents of Tom Hewitt as Baron von Trapp, Lewis J. Stadlen as Max Detwiler, Jessica Grové as Liesel, Matthew Howard as Kurt, Berklea Going as Louisa, Leslie Denniston as Elsa Schrader, Julia Schweizer as Brigitta, John Contini as Franza, Laura Ackermann as Frau Schmidt, James Anthony as Oberst Von Scheriber, Linda Mugleston as Mother Abbess, Elizabeth Teeter as Marta, Maria Knasel as Gretl, Rich Pisarkiewicz as Herr Zeller, Christian Probst as Freidrich, Justin Scott Brown as Rolf, Madeline Trumble as Sister Sophia, Jane Pisarkewicz as Sister Berthe and Lynn Humphrey as Sister Margaretta.
The ensemble will comprise Amy Blackman, Jennifer Brissman, RJ Brown, Will Burton, Audrey Cardwell, Nick Cosgrove, Katherine Cuba, Neal Frederiksen, Erik Heitz, Lynn Humphrey, Andy Jones, Samantha Massell, Kent Overshown, Mary Michael Patterson, Jane Pisarkiewicz, John Riddle, Michelle Rombola, Patrick Ross and Madeline Trumble.
The production will feature musical direction by Ben Whiteley, set design by Michael Anania and lighting design by F. Mitchell Dana. The production stage manager is Peter Hynds; the assistant stage manager is Hannah Sullivan; the assistant choreographer is Mark Krupinski.
Paul Blake produces for The Muny; the associate producer is Mike Bosner. The Sound of Music originally opened at Broadway's Lunt-Fontanne Theatre in November 1959. Mary Martin headed a cast that also included Theodore Bikel and Patricia Neway. Julie Andrews starred in the award-winning film, and the most recent Broadway revival featured Rebecca Luker as the beloved Maria von Trapp. The classic Rodgers and Hammerstein score boasts such tunes as "Do Re Mi," "My Favorite Things," "The Sound of Music" and "Climb Ev'ry Mountain."
The remainder of the season includes Damn Yankees, now through July 18; Cats, July 19-25; The Sound of Music, July 26-Aug. 1; Footloose, Aug. 2-8; and Show Boat, Aug 9-15.
For more information about The Muny and the 2010 productions, call (314) 361-1900 or visit www.muny.org.