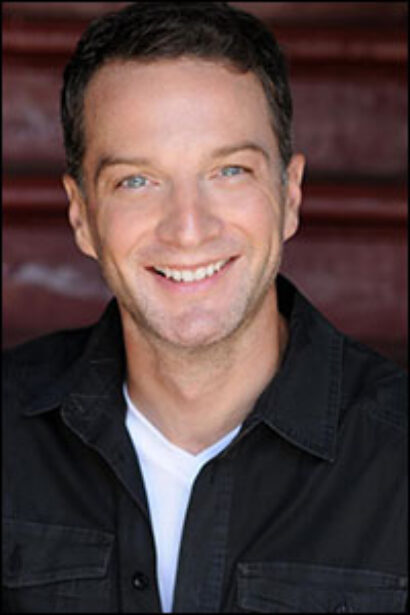 Directed by Gisli Örn Gardarsson, The Heart of Robin Hood was written for the stage by David Farr. The production had its U.K. premiere in 2011 and was seen at the American Repertory Theater in 2013. The Weisslers were also attached to the A.R.T. engagement.
The Heart of Robin Hood features songs by the bluegrass-roots band Parsonsfield, including musicians Chris Freeman, Antonio Alcorn, Max Shakun, Harrison Goodale and Erik Hischmann. The musicians perform on stage during the production.
The production first plays Winnipeg's John Hirsch Mainstage Nov. 12-Dec. 6, prior to a Dec. 23-March 1, 2015, run at Toronto's Royal Alexandra Theatre. The staging boasts swashbuckling, acrobatics, comedy, drama, cross-dressing, trap doors and aerial work.
In addition to Ebert (Matilda, Casa Valentina) as Robin Hood and Morton (Taboo) as Prince John, the cast will feature Izzie Steele (All's Well That Ends Well) as Marion and Christian Lloyd (Amadeus) as Pierre.
The ensemble will include Anna Bartlam, Richard Clarkin, Jeremy Crawford, Zachary Eisenstat, Paul Essiembre, Amariah Faulkner, Troy Feldman, Jason Gosbee, Martin Julien, Tristan Mackid, Katelyn McCulloch, Meguire McRae-King, Carson Reaume, Sarah Schenkkan, Stephen Michael Spencer, Darcy Stewart and Tate Yap. According to the creators, "Every legendary hero has to start somewhere. In The Heart of Robin Hood, playwright David Farr presents a wildly imaginative, theatrically dazzling new spin on the familiar fable. First, forget everything you ever knew about Robin Hood. In this reimagining, Robin (Ebert) and his unmerry gang of cutthroats steal from the rich, but it's never occurred to them to give anything back to anyone. But when wicked Prince John (Morton) threatens all, bold Marion (Steele) steps in to protect the poor and transform a thuggish Robin from hood to good... Critics have cheered the eye-popping, athletic and endlessly inventive production from acclaimed director Gisli Örn Gardarsson, which explodes off the stage to take place in front, above and on all sides of the audience."
The production has scenic design by Börkur Jónsson, costume design by Emma Ryott, lighting design by Björn Helgason, sound design by Jonathan Deans & Garth Helm, and associate direction/choreography by Selma Björnsdóttir. Walter Bobbie is the creative consultant.
For tickets visit Mirvish.com.