*
In the years since A Chorus Line debuted on Broadway in 1975, "God, I hope I get it" has become a kind of musical mantra for performers auditioning for their first big break: a role in the chorus of a Broadway show. It's the subject not only of A Chorus Line, which ran on Broadway for almost 15 years, but also the documentary "Every Little Step" which followed the casting process for the musical's 2006 Broadway revival, which began in 2005 and lasted for about eight months, as director Bob Avian attempted not only to match new actors to the show's iconic roles but also to find a new, fresh perspective on well-worn material.
Along the way, documentary filmmakers Adam Del Deo and James D. Stern followed those performers who tried their hand and landing one of the pivotal spots on one of Broadway's most iconic lines, including some of those who made it and some who didn't, Pippin star Charlotte d'Amboise, "So You Think You Can Dance" choreographer Tyce Diorio and If/Then star Jason Tam among them.
"Every Little Step" was released in 2008 and offers a candid look at the casting process, including not only the exultant auditions of actors who nailed their 16 bars but also the nail-biting travails of those actors who have been called back time after time, some of them only to find that they unfortunately didn't make the cut. In the years since the revival of A Chorus Line (which ran from 2006-08), those who did and didn't make the "line" have continued to perform, some more than others. Click through for a look at what the Broadway hopefuls of "Every Little Step" have been up to.
When Jessica Lee Goldyn first auditioned for the Broadway revival of A Chorus Line, she was initially seen as a cover for the roles of Val and Cassie but ended up landing the role of Val after eight months of auditions. Goldyn, who stuck with the production through its nearly two-year run, took over the role of Cassie for the show's closing week, having understudied the role previously, and has gone on to play Cassie in Paper Mill Playhouse's 2012 production of A Chorus Line. Thus far A Chorus Line is Goldyn's sole Broadway credit. In 2008, she also played the role of Ivy in the City Center Encores! production of On the Town and, in 2010, played Tiger Lily in Paper Mill's production of Peter Pan.
A Broadway veteran of Rent, Mamma Mia!, Flower Drum Song and Pacific Overtures, Yuka Takara won the role of Connie in A Chorus Line after an intense audition process that pitted her against her close friend J. Elaine Marcos and also meant auditioning in front of the original Connie, Baayork Lee, who re-staged the original production's choreography for the revival. Since ending her run in A Chorus Line, the Japanese-born Takara, who is also a recording artist, toured the U.S. and Asian in Rent in 2009 and released an album, "universal u," in 2010.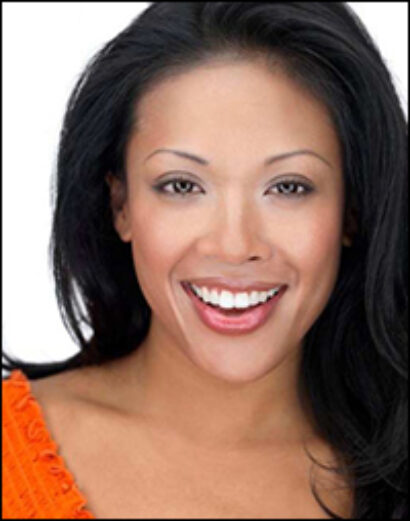 J. Elaine Marcos
J. Elaine Marcos, who auditioned for but didn't get the role of Connie, found a memorable way to make her mark during the audition process by performing a version of the song "Fame" with alternate lyrics ("Remember my name – Elaine!"). Marcos, who had performed in Miss Saigon, Flower Drum Song and Wonderful Town, performed in Sweet Charity in 2005 and The Wedding Singer in 2006 before eventually replacing her friend Yuka Takara as Connie in A Chorus Line. Since then, she's performed on Broadway as Cynthia in Priscilla Queen of the Desert (turning in a memorable performance of "Pop Muzik") and as Lily St. Regis in the 2012 revival of Annie.
Perhaps the toughest audition to watch in "Every Little Step" is Rachelle Rak's final callback for the role of Sheila, which she ultimately lost to fellow auditioner Deidre Goodwin. Having wowed director Bob Avian at an earlier audition, Rak's final callback was missing some elusive quality that the director had seen, something that even she couldn't quite recall. A fierce performer whose Broadway credits include Cats, Fosse, the short-lived Thou Shalt Not, Oklahoma! and The Look of Love, Rak was starring in Dirty Rotten Scoundrels while auditioning for A Chorus Line and went on to perform in 2011's Catch Me If You Can. A regular in City Center Encores! and Broadway Bares events, Rak has also appeared on TV's "Dance Moms" and released a 4-track EP on iTunes entitled "RAK/SAS" in 2010.
Deidre Goodwin
Deidre Goodwin, who won the role of Sheila, had been a replacement in Chicago (and had played the role of Velma) and appeared on Broadway in Jesus Christ Superstar, The Rocky Horror Show, The Boys from Syracuse, Nine, Never Gonna Dance and Chita Rivera: The Dancer's Life before performing in A Chorus Line, her most recent Broadway credit. Since then, Goodwin, who also appeared on film in the film adaptation of Chicago in 2002 as June (performing in the "Cell Block Tango" number), has had small roles in a number of films, including "It's Complicated," "Love and Other Drugs," "The Bourne Legacy," Chris Rock's "Top Five" and the 2010 film adaptation of David Lindsay-Abaire's "Rabbit Hole."
Mara Davi, who auditioned for and won the role of Maggie (whose crescendo in "At the Ballet" is a pivotal musical moment in the show), made her Broadway debut in A Chorus Line. Later, Davi performed on Broadway as Janet Van De Graaff in The Drowsy Chaperone and played Judy Haynes in the 2009-10 holiday engagement of Irving Berlin's White Christmas. Davi, who along with pianist/composer Adam Waite performs as Mara and the Bitter Suite, also performed in the Alley Theatre production of The Toxic Avenger in Houston, Texas in 2012 and played Daisy Parker on TV's "Smash."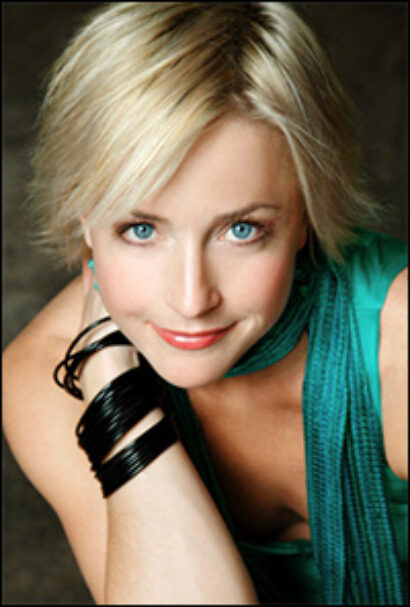 After losing the role of Val in A Chorus Line, Nikki Snelson, who had been in the 1999 revival of Annie Get Your Gun, went on to star in Legally Blonde on Broadway as exercise maven Brooke Wyndam. She's performed regionally as Velma Kelly in Chicago at Maine State Music Theatre and originated the role of the Mad Hatter in Frank Wildhorn's Wonderland out of town at the Straz Center for the Performing Arts in 2009. Though she wasn't cast in A Chorus Line on Broadway, Snelson went to headline the first national tour as Cassie.
Chryssie Whitehead, who in "Every Little Step" asked her father to pray for her on the eve of her audition, ended up landing the role of Kristine, which marked her Broadway debut. Though she hasn't performed on Broadway since, Whitehead has kept busy, performing as Lola in Damn Yankees at the Paper Mill Playhouse and as Bombalurina in Cats at La Mirada Theatre in California. She teaches at the American Musical and Dramatic Academy (AMDA) in Los Angeles and played the role of Kathy in Company in the New York Philharmonic's production starring Neil Patrick Harris, which was broadcast in cinemas and aired on PBS as part of its Great Performances series. She will also be seen in the upcoming film version of Ahrens and Flaherty's "Lucky Stiff," directed by Christopher Ashley.
"I can do that" ended up perfectly describing Jeffrey Schecter when he won the role of dancer Mike. Schecter, who'd appeared on Broadway in Beauty and the Beast, Wonderful Town and The Pajama Game before performing in A Chorus Line, has since starred in Anything Goes, The People in the Picture and most recently in Nice Work If You Can Get It on Broadway. Schecter also played the role of Young Max in the Old Globe's production of Dr. Seuss' How the Grinch Stole Christmas in 2013 and is also a screenwriter, having written the 2007 film "Farm Girl in New York," in which he starred alongside fellow A Chorus Line star Chryssie Whitehead and fellow auditioner J. Elaine Marcos.
Rick Faugno, who had been on Broadway previously in The Will Rogers Follies, Conversations With My Father, Wonderful Town and Chitty Chitty Bang Bang, didn't get the part of Mike in A Chorus Line despite auditioning. He went on to originate the role of Frankie Valli in the Las Vegas production of Jersey Boys, playing the role for three-and-a-half years, as well as performing in the New York Philharmonic's Show Boat at Lincoln Center in 2014. Faugno can currently be seen in Roundabout Theatre Company's On the Twentieth Century, starring Kristin Chenoweth and Peter Gallagher, as one of the show-stopping porters.
Tyce Diorio
Despite losing the role of Mike in A Chorus Line, dancer-choreographer Tyce Diorio, who was an associate choreographer of Good Vibrations in 2005, went on to great success as a choreographer and guest judge on TV's "So You Think You Can Dance," so much so that in 2009 he won an Emmy Award for Outstanding Choreography for his contributions to the show. Diorio, who has performed with and choreographed for the likes of Janet Jackson, Paula Abdul, Ricky Martin and Jennifer Lopez, also recently choreographed Taylor Swift's music video for "Shake It Off."
Jason Tam
One of the most heartbreaking moments of "Every Little Step" is Jason Tam's audition for the role of gay dancer Paul. Tam got the part after having moved Bob Avian and the creative team to tears with Paul's monologue. Tam had played Gavroche in Les Miserables before playing Paul on Broadway and, since A Chorus Line, has gone on to play Xander in Lysistrata Jones and starred most recently in If/Then as Anthony Rapp's love interest, David. In 2012 he also starred in Keen Company's revival of Marry Me A Little Off-Broadway opposite Lauren Molina.
Eight months after final callbacks, Natascia Diaz told the "Every Little Step" filmmakers, "I'm still waiting for my break." Before auditioning for A Chorus Line, Diaz performed in Broadway productions of Carousel, The Capeman, Seussical and Man of La Mancha, but she hasn't been seen on Broadway since 2003. Though she may not have found her big Broadway break, the fiercely talented Diaz has performed Off-Broadway in Jacques Brel is Alive and Well and Living in Paris and its follow-up Jacques Brel Returns, as well as in Carnival! at the Kennedy Center in 2007 and in title role of the Signature Theatre Company's production of Kiss of the Spider Woman in 2008 as part of their Kander & Ebb Celebration.
Charlotte d'Amboise
Charlotte d'Amboise, whose father, Jacques d'Amboise, was a dancer and choreographer with New York City Ballet, is known on Broadway for her dance ability. Having performed in Cats, Song and Dance, the cult classic Carrie, Jerome Robbins' Broadway and as a replacement Lola in Damn Yankees, among many others (including a number of stints as Roxie Hart in Chicago), d'Amboise came into the audition process for A Chorus Line with undeniable dance experience and a track record of professionalism, having taken over for Christina Applegate out-of-town and during previews of Sweet Charity on Broadway after Applegate broke her foot. After playing the role of Cassie in A Chorus Line, d'Amboise has been seen on Broadway as Fastrada in Diane Paulus' revival of Pippin and as a choreographer who works with Frances opposite Greta Gerwig in Noah Baumbach's film "Frances Ha."
Alisan Porter
Former child actress Alisan Porter played the role of Bebe in what is, so far, her first and only Broadway credit. Having starred opposite Jim Belushi in the film "Curly Sue" as a child, Porter sang in a band called The Raz until 2004 and released a self-titled solo in 2009. She wrote about her experiences as a dancer in 2007 and 2008 for Movmnt magazine.
Richard Patterson is a critic and editor for Exeunt Magazine as well as a playwright and lyricist-in-training. Visit him at therichardpatterson.com and follow @broadwaygayby on Twitter.