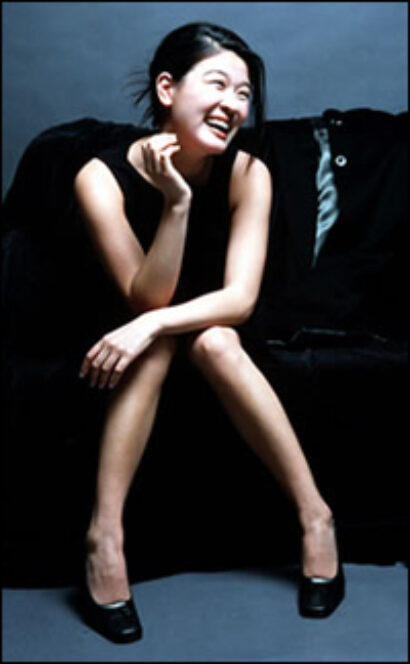 Soelistyo appeared in the 1996 Off-Broadway premiere of the play, which later surfaced on Broadway, earning her and Hwang Tony nominations. The drama concerns a Chinese businessman who returns home after working abroad and "sets off a dangerous power struggle in his polygamous Chinese household," according to Signature. "Inspired by his own family history, David Henry Hwang's 1997 Obie Award-winning and 1998 Tony nominated Golden Child explores the often-painful process through which change comes to people and cultures."
Leigh Silverman (Chinglish) directs the staging, which continues to Dec. 2.
Performances begin Oct. 23 prior to a Nov. 13 opening night in the Alice Griffin Jewel Box Theatre at The Pershing Square Signature Center.
The cast includes Tina Chilip (Leviathan Lab's Twelfth Night) as Servant/Ghost; Nadia Gan (Mirror Rep's The Shanghai Gesture) as Servant/Ghost; Lesley Hu (Off-Broadway debut) as Eng Eling, Third Wife; Lim as Eng Luan, Second Wife; Matthew Maher (CSC's The School for Lies) as Reverend Baines; Annie Q ("Are We There Yet?") as Eng Ahn/Daughter; Tony Award nominee Julyana Soelistyo (original Broadway cast of Golden Child) as Eng Siu-Young, First Wife; and Greg Watanabe (MyNetworkTV's "Watch Over Me") as Grandson/Eng Tieng-Bin.
The design team includes Neil Patel (scenic designer), Anita Yavich (costume designer), Matt Frey (lighting designer), Darron L West (sound designer), Darrel Maloney (projection designer), Tom Watson (hair and wig design), Deb Hecht (dialect coach) and Qian Yi (movement consultant). David H. Lurie is production stage manager. To purchase tickets for all Signature productions, call the Signature Theatre Box Office (212-244-7529) or visit signaturetheatre.org.
*
Also in Signature Theatre's Residency One: David Henry Hwang Series will be a new production of his play The Dance and the Railroad, directed by May Adrales, and the new play Kung Fu, directed by Leigh Silverman.
Tickets to the initial runs of all Signature productions at The Pershing Square Signature Center are $25, part of the Signature Ticket Initiative: A Generation of Access, a program that guarantees affordable and accessible tickets to every Signature production for the next 20 years. It's made possible by lead partner The Pershing Square Foundation, with additional support provided by Founding Sponsor Time Warner Inc., Margot Adams, the Ford Foundation, and the New York City Department of Cultural Affairs.
The Pershing Square Signature Center is at 480 W. 42nd Street between 9th and 10th Avenues.
Signature's current attractions are The Train Driver by Athold Fugard and Heartless by Sam Shepard.