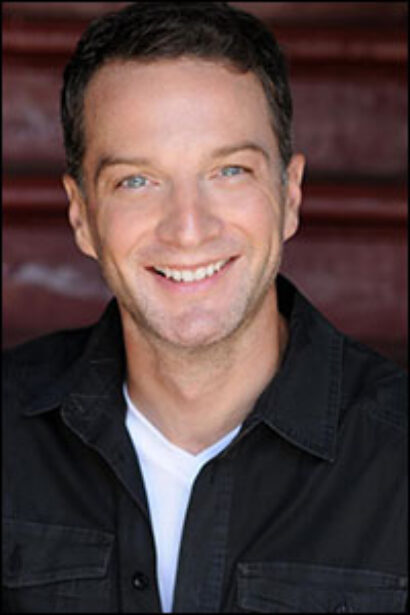 "In light of the great reception we are getting from audiences and the media in Toronto, we have decided not to rush in to New York this season," producer David Mirvish said in a statement. "The Nederlander Organization had kindly offered us an interim booking at the Marquis Theatre this summer and we now feel that The Heart of Robin Hood would be better served by a venue where we had the potential to play longer than our limited run. We are delighted to be able to add more weeks of performances for our audiences here in Toronto."
Directed by Gisli Örn Gardarsson, The Heart of Robin Hood was written for the stage by David Farr. The production had its U.K. premiere in 2011 and was seen at the American Repertory Theater in 2013. It had previously been scheduled to begin previews at Broadway's Marquis Theatre March 11 prior to an official opening March 29. New Broadway dates will be announced at a later time.
David Mirvish National Artists Management Company (Tony-winning producers Barry and Fran Weissler) present the production that now runs through through March 29 at Toronto's Royal Alexandra Theatre. The production played an earlier engagement this fall in Winnipeg.
The staging boasts swashbuckling, acrobatics, comedy, drama, cross-dressing, trap doors and aerial work.
The Heart of Robin Hood features songs by the bluegrass-roots band Parsonsfield, including musicians Chris Freeman, Antonio Alcorn, Max Shakun, Harrison Goodale and Erik Hischmann. The musicians perform on stage during the production. In addition to Ebert (Matilda, Casa Valentina) as Robin Hood and Morton (Taboo) as Prince John, the cast features Izzie Steele (All's Well That Ends Well) as Marion and Christian Lloyd (Amadeus) as Pierre.
The ensemble includes Anna Bartlam, Richard Clarkin, Jeremy Crawford, Zachary Eisenstat, Paul Essiembre, Amariah Faulkner, Troy Feldman, Martin Julien, Tristan Mackid, Katelyn McCulloch, Meguire McRae-King, Carson Reaume, Sarah Schenkkan, Stephen Michael Spencer, Darcy Stewart and Tate Yap.
According to the creators, "Every legendary hero has to start somewhere. In The Heart of Robin Hood, playwright David Farr presents a wildly imaginative, theatrically dazzling new spin on the familiar fable. First, forget everything you ever knew about Robin Hood. In this reimagining, Robin (Ebert) and his unmerry gang of cutthroats steal from the rich, but it's never occurred to them to give anything back to anyone. But when wicked Prince John (Morton) threatens all, bold Marion (Steele) steps in to protect the poor and transform a thuggish Robin from hood to good... Critics have cheered the eye-popping, athletic and endlessly inventive production from acclaimed director Gisli Örn Gardarsson, which explodes off the stage to take place in front, above and on all sides of the audience."
The production has scenic design by Börkur Jónsson, costume design by Emma Ryott, lighting design by Ken Billington, sound design by Jonathan Deans & Garth Helm, and associate direction/choreography by Selma Björnsdóttir. Walter Bobbie is the creative consultant.
Tickets for the additional four weeks go on sale Jan. 26. For tickets visit Mirvish.com. Visit heartofrobinhood.com for more information.