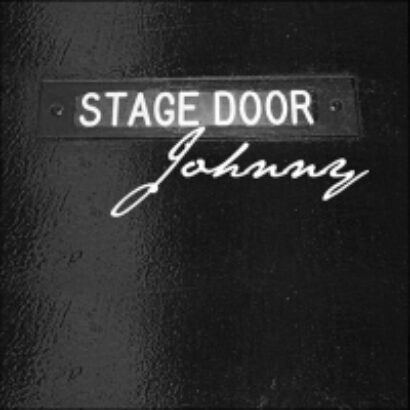 In our new advice column, "Hey, Johnny!" (as in: stage door Johnny), an anonymous Broadway veteran answers the burning questions that might just be keeping your theatre-loving soul up at night:
Read last week's "Hey, Johnny" column here.
Have a question for Johnny? Ask Johnny a Question! or tweet to us @Playbill using the hashtag #HeyJohnny.
Here's Johnny's latest round of reader replies.
Hey, Johnny!
I suffer from a minor physical handicap, which presents itself as a minor limp. I really want to pursue acting professionally, but all I ever get told is how the industry won't let me work.
Is this true? Any insight?
Signed,
Able and Willing
*
Hey, Johnny!
I've heard so many things about ethnicity regarding Broadway! Some people say my ethnic look will hinder me getting roles. Some say it won't. What do you think?
Signed,
Nikki
*
Hey Johnny!
I have Asperger Syndrome, yet I love to perform. (It's my life!) At musical auditions, though, I feel that I get underestimated when I have trouble with trying to do everything perfect in the moment.
How can I help the director see me as a normal person?
Signed,
Next-ish to Normal
Click through to read Johnny's replies.
Dear Able and Nikki and Next-ish to Normal:
I've fluffed my throw pillows. I've flossed (twice). Hell, I've read the entire Internet this morning and I've even vacuumed. Basically, I've done everything I can to not answer your letters, because they're so personal and passionate and above my pay-grade that I simply don't fee qualified to address them.
And yet, I'm a theatre person, a tribe not known for keeping their opinions to themselves. And opinions I've got.
Every one of us, at some point or another, feels we have some kind of setback or even handicap. There are the literal ones — Able's "minor limp," as an example — but there are also handicaps that are more metaphorical, or flare up depending on a thousand factors: One dear friend of mine was told he did not get hired for a Broadway show because, when it was between him and another person, "the other guy already had more Broadway credits," the casting director told my friend off the record, "so we felt we could trust him." That was my friend's handicap that day: that he hadn't accomplished something (on paper, at least) the creative team wanted. But on other days, this relative lack of experience might have been his blessing.
One of my favorite modern movies is "Up in the Air," which included sequences in which real-life people who had really lost their real-life jobs were interviewed on camera about that experience. Their performances were chilling, possessing none of the sheen that invades so many Hollywood scenes. Those actors were cast in that particular film because they weren't actors, but rather something even better: authentic. We're here to talk about Broadway, though, and so here's one thought for all three of you: You can't change how you were born. I mean, I suppose you can — there are the Michael Jacksons of the world whose looks become so altered as to turn distorted—but that's not, I don't think, the type of "answer" the you three are seeking.
Able, you first: Find smarter friends, or at least better advice-givers. Those who are telling you "the industry won't let you work" are speaking from too narrow a perspective. I know this, because I've worked with actors on Broadway who have had more than a minor limp. But I don't want to be sunshine-and-lollipops about this, either: Your limp may indeed hinder your chances at certain roles, just as it might actually lend realism to others.
Can you imagine if Marlee Matlin hadn't pursued acting on some ill-informed "advice" that, as a deaf actor, she'd never find work? She has created some of the more indelible roles in recent decades. And so you, too, must find the directors, the playwrights and the audiences who yearn for the particular thing you're able to bring. I'm certain your limp isn't all you've got. You also have a voice, and even more than that: desire. Keep kicking down doors till you find the one that opens — even if you have to lean against the doorframe while you're kicking.
Nikki, you will continue to hear all sorts of opposing opinions about your ethnicity, and the merits or demerits of having arrived on the planet looking a certain way. That's theatre, but that's also the world. Your job — all of our jobs — is to take that which could potentially make us weak and figure out how it can be, at least on our best days, our greatest asset. Or, at the very least, a total non-issue.
One of the most powerful experiences of my young life was seeing Audra McDonald in Carousel. Not because she was black — though that was thrilling for this then-Midwestern-teenager to see — but because she was astonishing. So that is your job, Nikki: become so astonishing that your skin color is simply something the costume designer considers when he's creating your leading lady gowns.
Next-ish to Normal, you last: Musicals are you "life!" you say, with an emphatic exclamation point. Boy, do I get that. Musicals were so "my life!" in middle school that the other boys taunted and harassed me, chased me home from school with baseball bats, and called me every name you'd call a boy who knew every lyric to Sunset Boulevard.
All of this unwanted attention felt, at the time, like my handicap. And yet, the very thing that got me picked on as a child — being a quick-witted smartass — gets me paid, now.
Next-ish to Normal, you'd like to know how to get directors to see you as "normal." That is valiant, but I'm not sure it's going to serve you best. Do you, like many people who identify as having Asperger's, possess an extraordinary ability to memorize? Could you come into auditions and rehearsals utterly "off-book," so that you're one of the few (believe me) actors who truly knows the material inside and out? Couldn't that make you extremely valuable? Can you make a big list of things that sometimes get in your way — like the fact that you, very likely, want or even need to "get things right" — and figure out a way to use those drawbacks as draws? Any of these ideas might help offset your anxieties, but I have one more suggestion for you. I think what you might need is a buddy. Not necessarily a "friend," but somebody smart and thoughtful, who can take you through a few audition scenarios.
Start by picking a two-page scene selection from a play (choose a good role for yourself). Now:
1. Role-play what happens if your friend, the "director," gives you some wishy-washy notes on the scene ("try playing the first part a little softer, and don't be afraid to explore a sense of levity with the material," etc.). See how you can incorporate notes that aren't always defined by "right and wrong." Sit with how unsettled this might make you, and then endure that experience. Rinse and repeat.
2. Role-play what happens if your friend, the "director," eats a salad during your entire mock audition, or texts somebody, or just acts generally loud and rude. It happens. Feel what it feels like to push through without losing your cool. That's live theatre, for you.
3. Lastly, understand that a diligent performer who wants to do a good job and wants to get it "right" would be welcome in any theatre, any day of the week.
Oh, and if you can, go see Curious Incident on Broadway. Just go. Or at least read the novel. It might resonate, because the lead character, "Christopher Boone," is a boy whose life mirrors parts of your own, I think. And by the way, Christopher Boone is anything but "normal" — a word you yourself used to describe some kind of ideal. But theatre is not for normal people. Theatre is for the extraordinaries.
That's why I feel strongly that all three of you belong with us wonderfully odd and patently abnormal people, each of us limping our ways to glory. Let's help each other cross the finish line.
Break a leg,
Johnny
Send us your theatrical conundrums, and don't be afraid to dive deep. Johnny's got the time. Be warned, however: He talks straight and fast, and he's a little tired. Keep the questions vivid and you're more likely to keep him awake and get picked.