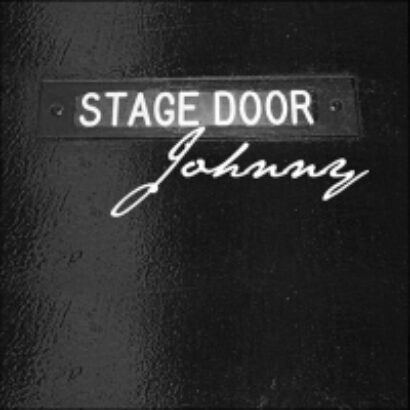 *
In our new advice column, "Hey, Johnny!" (as in: stage door Johnny), an anonymous Broadway veteran answers the burning questions that might just be keeping your theatre-loving soul up at night.
Hi Johnny,
How can I feel meaningful in this world when I'm not on stage? I feel such a joy when I'm performing for an audience, but I don't feel needed in this world when I'm simply working a survival job and sitting for hours at an audition. How do we keep our sanity and our heads held high when we are not participating in our passion? What can we do to keep our artistry going when the only money we make goes towards rent and food? Please help.
Many thanks,
Meaningless in Manhattan
*
Dear Meaningless in Manhattan:
You say you don't feel needed in this world, but this world has over 7 billion people. You may very well not be needed.
Loved, of course. Cherished, valued, even brilliant — you can be all of those things, but it is a lie we (all) tell ourselves that the planet would gasp and sputter were we to, say, not show up for our matinee one day.
Well, guess what? They'd put the understudy on.
I'm not saying this to be harsh, but rather, to answer a different question than the one you asked. Your job is to find meaning in your life rather than to find a way to be meaningful in it. That should not preclude you from volunteering at soup kitchens; from donating 10% of your salary to worthy causes; to being kind to bus drivers. But the cost of moving to a city that chews people up and doesn't even bother to spit them out is that you're going to have to suffer through a lot of suck.
That you have something on earth that makes you feel meaningful at all is a minor miracle. Ask any number of your fellow office workers when they feel "the most meaningful" and their lip may begin to quiver before they manage to find an answer.
So, the next time you find yourself onstage, for two or so hours if you're lucky (my Broadway debut had me onstage for 15 minutes), count those moments as precious — but not as your constitutional right. What they are, instead, is the reward for all the hours of suck. The back-breaking office work (why is sitting so much more painful than dancing?), the walk-up apartments, the filthy subway poles.
Regarding your question of staying sane: Come up with a mantra or a phrase to break up those raging pity parties you like to throw, what I believe the Buddhist speaker Pema Chodron calls "pithy mottos." My own choice phrases rotate, because, believe you me, I go through all the stuff you're describing — from the egotistical world-resenting to the, well, egotistical self-loathing (it's all ego, baby). Some of my personal mottos have included the Sierra Boggess treaty "You are enough"; some of them have included drawing a smiley face on my hand in the morning to remind myself not to take anything seriously. Basically find something to snap you back to earth.
How do you keep your artistry going while simultaneously on a budget? Go to the library and take out DVDs of all the classic musicals, but also Paul Taylor dance concerts, and maybe a documentary or two about non-artsy things. Rent "Beauty is Embarrassing." Read poetry, Cheryl Strayed, the news. Meditate. Go for a Julia Cameron-branded "Artist Date" in the park or to a museum on one of its free days.
Will you do any of the above? Most people won't. What I've learned in my real-life advice giving is that most people — more than anything else — want to feel bad and be felt bad for. Especially performers. Because if we feel bad enough, people will start to notice, which is a version of an audience, right? We complain that our houses are on fire and when we are brought a bucket of water, we performers like to go: "But I was just getting used to the warmth..." And then we bat our eyes. Isn't that a funny thing?
To end the Meaningless in Manhattan spree you're on, you may have to redefine "meaningful." Start with this: What if all the crap you're wading through now will someday become the most interesting part of your story?
Read that again: What if all the crap I'm wading through now will someday become the most interesting part of my story?
I ask this because stories are often all we're left with. We have a need for them. Shows close. Stories remain. Anyone who says books are dead hasn't spent any time with a toddler. "Read it again," they beg.
So what do you want your story to be, Meaningless in Manhattan? The down-on-her luck girl who overcame the odds of being one of seven billion? Or the down-on-her-luck girl who didn't accept the bucket of water when her house was on fire?
Break a leg,
Johnny
Send us your theatrical conundrums, and don't be afraid to dive deep. Johnny's got the time. Be warned, however: He talks straight and fast, and he's a little tired. Keep the questions vivid and you're more likely to keep him awake and get picked.