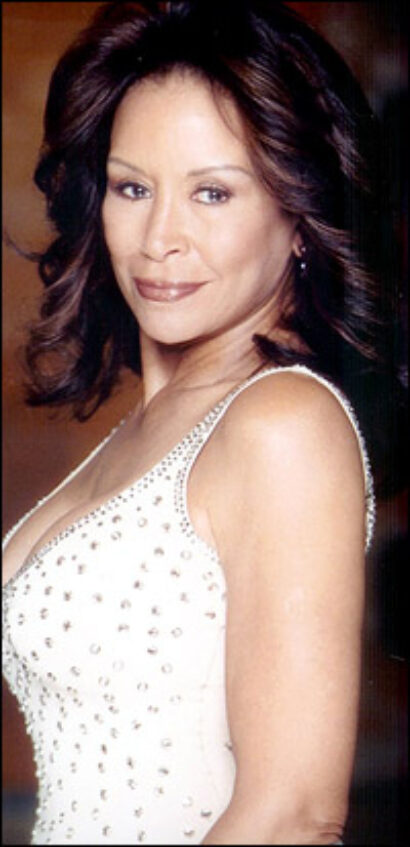 Sheldon Epps' musical, drawing from the catalogs of a number of jazz, blues and pop composers and lyricists, was nominated for a Tony Award as Best Musical in 1983.
Epps, who conceived and directed the original production, again helms this new staging, which has choreography by Drama Desk nominee Kenneth Lee Roberson (Harlem Song, Avenue Q, All Shook Up).
Musical direction is by Rahn Coleman, who also arranged and orchestrated the show's 26 musical numbers.
Opening night in San Francisco is Aug. 15. Post Street Theatre is at 450 Post Street.
* According to the producers, "Blues in the Night takes place in the late 1930s in a cheap Chicago hotel located at the deserted corner of Wilson and Broadway where three women and a saloon singer let the music that gets them through their lonely nights wash over a deserving audience before sending them back into their own nights."
The songwriters represented in the jazz and blues evening include Andy Razaf, Benny Goodman, Bernard Hanighen, Bessie Smith, Billy Strayhorn, Chick Webb, Duke Ellington, E. A. Swan, Edgar Sampson, George W. Thomas, Gordon Jenkins, Grand Clarke, H. Grey, Harold Arlen, Harry Akst, Harry Revel, Ida Cox, Jimmy Cox, Jimmy Davis, Jimmy Sherman, John Latouche, Johnny Mercer, Leola Wilson, Mack David, Mack Gordon, Roger "Ram" Ramirez, Ted Fetter, Ted Koehler, Vernon Duke, Wesley Wilson and Willard Robinson.
The creative team includes costume designer Dana Woods and scenic and lighting designer Douglas Smith.
Executive producers Eugene P. Stichman (E. Palmer Productions) and Steven M. Hayes and producer Arline Cone (Arlie Cone Productions) are behind the new production.
Maurice Hines was Tony nominated as Best Actor in a Musical for Uptown…It's Hot! and directed and choreographed Hot Feet on Broadway; Carol Woods appeared in Broadway's most recent Follies as well as Smokey Joe's Café and Chicago; Paulette Ivory starred in the national tour of Disney's Aida; and Freda Payne is the Detroit-born recording artist whose one Broadway credit was for the Tony Award-winning musical Hallelujah, Baby! and whose many albums cover a spectrum of musical styles.
The performance schedule is Tuesday through Friday evenings at 8 PM, Saturdays at 2 & 8 PM and Sundays at 2 & 7 PM. Tickets range in price from $40-$75 for regular performances.
All seats for preview performances are $35.
For information, call (415) 771-6900 or visit www.ticketmaster.com.