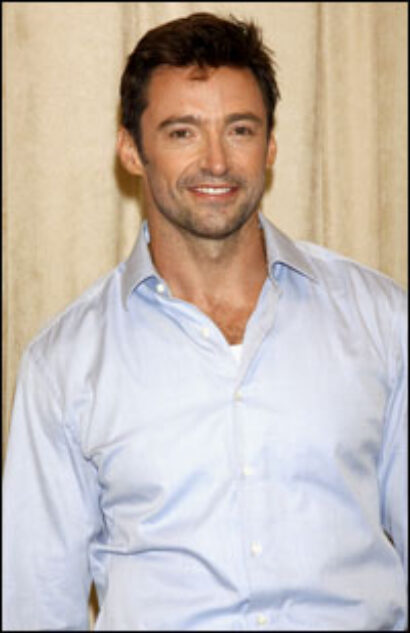 In an interview with the Boston Globe, Australian director Schepisi said that he is attached to the film of the Tony-winning musical, which will star Tony winner Geoffrey Rush as Man in Chair.
"I'm going to do a musical called The Drowsy Chaperone," he told the Boston Globe. "You're led through it by this lonely bugger who can't quite deal with the world, so he escapes into '20s musicals. He listens to them and they come to life for him. We've got Geoffrey Rush in it, and Hugh Jackman and Anne Hathaway interested, and possibly Barbra Streisand. We'll see."
As previously reported, Jackman, an Oscar nominee for his performance in the film version of Les Miserables, has expressed interest to play the role of Aldolpho, the part created on Broadway by Danny Burstein, who received a Tony nomination for his performance.
In a Nov. 13, 2013, interview with Entertainment Weekly, Jackman said, "I loved the original production on Broadway — incredibly funny and terrific, great fun. I was not sure how that would translate [to film], but the script at the moment is wonderful. I think they're trying to put the movie together, I don't think it's fully together yet, but they are talking to me about it, and I'm very interested in it."
Rush, who was seen on Broadway in Exit the King, will star in the film version of Chaperone. Rush also played Man in Chair in the Australian premiere of the musical, which was seen at the Melbourne Theatre Company in January 2010. Simon Philips directed the production Down Under. Don McKellar, who co-wrote the Drowsy book with original star Bob Martin, said Rush will executive produce the film musical.
Rush won an Academy Award for his performance in "Shine" and was also Oscar-nominated for his roles in "Shakespeare in Love," "Quills" and "The King's Speech."
The Drowsy Chaperone has Tony-winning music and lyrics by Lisa Lambert and Gregg Morrison and a Tony-winning book by Bob Martin and Don McKellar. The five-time Tony Award-winning musical comedy made its final toast Dec. 30, 2007, at the Marquis Theatre following 674 performances and 32 previews.