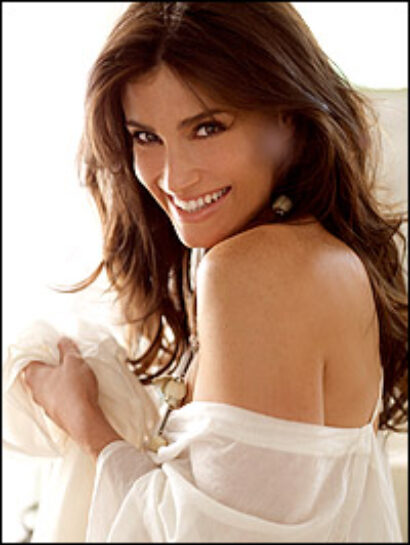 In a press release for her new recording, the actress says she hopes to return to Broadway soon in "a brand new, original show that I'm not allowed to talk about, but really excites me."
The "Glee" star, who also plans to go back on tour this summer, added, "My biggest project right now is trying to be a really great mom and learning how to balance family and career. I'm just trying to spend as much time with my family as I can."
Menzel's aforementioned concert, which also featured Menzel's husband, Taye Diggs, and composer/conductor Marvin Hamlisch, will begin airing around the country on PBS March 3; check local listings.
The track list for the "Idina Menzel Live: Barefoot at the Symphony" CD follows:
Life Of The Party
Love For Sale / Roxanne
Funny Girl / Don't Rain On My Parade
Asleep On The Wind
No Day But Today
Poker Face
Where Or When
Heaven Help My Heart
For Good
Defying Gravity
Tomorrow
Menzel won a Tony Award for Leading Actress in a Musical for her work as Elphaba in Wicked; she also opened the London production of that hit musical. Menzel created the role of Maureen in the original Broadway company of Rent, and her other theatrical credits include the City Center Encores! production of Hair, Manhattan Theatre Club's The Wild Party, the Public Theater's See What I Wanna See and the benefit Funny Girl concert. Menzel's screen credits include "Glee," "Ask the Dust," "Rent" and "Enchanted."
For more information visit www.idinamenzel.com.