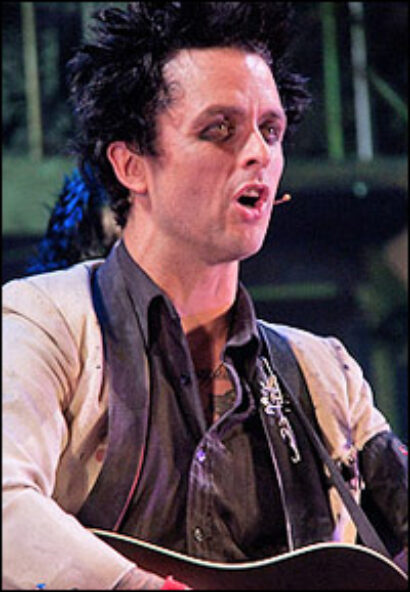 According to the film's Facebook page, Gallagher Jr., Doug Hamilton and director Michael Mayer will be at the 7:20 PM showing on Oct. 11 at New York City's Village East, and Rebecca Naomi Jones, Christina Sajous, Hamilton and Mayer will be at the 7:20 PM showing on Oct. 12 at Village East.
For more information, visit Facebook.com/BroadwayIdiot.
Digital entertainment curator FilmBuff partnered with Abramorama to open "Broadway Idiot" Oct. 11, followed by a North American expansion and video-on-demand release on all major platforms.
The film is currently scheduled through Nov. 22. For a list of screenings, click here.
Directed by Doug Hamilton ("60 Minutes," "Frontline," "NOVA," "American Masters" and company photographer for Atlantic Theater Company), the film features Armstrong alongside Tony-winning director Michael Mayer, who helmed American Idiot and contributed to the musical's book, and Tom Kitt, who was the production's music supervisor, arranger and orchestrator. The documentary premiered March 15 at the Paramount Theatre in Austin, TX, as part of SXSW's "24 Beats Per Second" festival of films, and was screened at Berkeley Repertory Theatre's Roda Theatre May 4.
"Broadway Idiot," according to SXSW, "follows Green Day's Billie Joe Armstrong from a punk rock concert at Madison Square Garden to the opening of his musical American Idiot on Broadway — only ten blocks away, but worlds apart. From behind the curtain share in the crazy journey of turning the mega-hit album into a punk rock musical — and ultimately see how the world of theatre transformed Billie Joe."
Produced by Broadway producer Ira Pittelman (American Idiot), the 80-minute film's creative team also includes cinematographer Dan Krauss, editor Rob Tinworth and sound designer Greg McCleary. Music is by Green Day.
Visit the film's Facebook page.
Here's a look at the film's trailer: