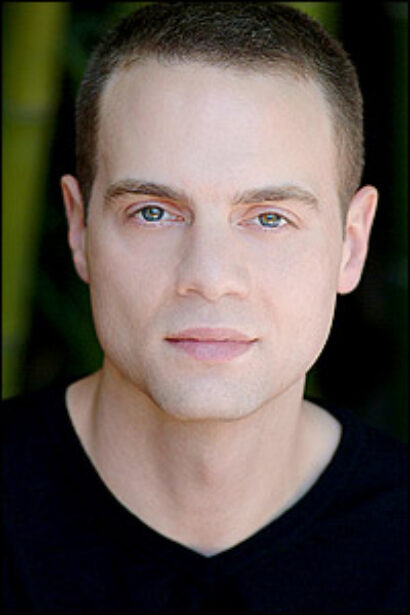 Former co-owner Rocco Landesman sold most of his stake in the company to Roth, and will retain a small interest in Jujamcyn. Landesman is now president emeritus. Roth's stake since 2009 has been 50 percent of the company, sharing it with Landesman. Variety first reported the news.
Jujamcyn is one of three companies operating the majority of Broadway houses: Jujamcyn with 5, the Shubert Organization 17 and the Nederlander Organization 9. Disney, not-for-profits Manhattan Theatre Club and Roundabout Theatre Company and other companies separately own and operate a small group of other Broadway theatres (the iconic New Amsterdam is Disney's, for example).
Financial terms of the Roth deal were not disclosed.
Roth started with Jujamcyn in 2005 as resident producer. He became vice president in 2006. In 2009, he became president of Jujamcyn when Landesman became chairman of the National Endowment for the Arts. Landesman left his NEA post in late 2012.
Roth, 37, is now the youngest principal owner of a Broadway theatre chain. He is one of the most high-profile theatre owners in modern Broadway history, appearing as himself in cameos in the NBC TV series "Smash," hosting and moderating discussions featuring industry people at the 92nd Street Y ("Broadway Talks With Jordan Roth") and supporting marriage equality initiatives. He and partner Richie Jackson, an executive producer of TV's "Nurse Jackie," were married at the Al Hirschfeld Theatre (a Jujamcyn venue, naturally) in September 2012. Next up at the Hirschfeld is the new musical Kinky Boots.
photo by Aubrey Reuben
In 2009, when he became president at Jujamcyn, Roth told Playbill.com, "I think that, as an industry, we put a lot of effort into engaging new voices and artists and welcoming new audiences. And I think that a really important element to succeeding in those efforts is to include that kind of generational perspective in the leadership of the industry as well. I also think that this business has always been multi-generational. There have always been new people arriving on the scene with a new vision, a unique perspective, as well as — and this is essential — a deep love and respect for the legacy of the form and of the business."
Roth, whose mother is Tony Award-winning producer Daryl Roth, is a longtime advocate for LGBT causes, serving on the boards of Freedom to Marry and Broadway Cares/Equity Fights AIDS and formerly on the board of Gay Men's Health Crisis.
One of his major projects (beyond also having a hand as producer of the Tony Award-winning Best Play Clybourne Park) is Givenik.com, a program that funnels a portion of a discounted Broadway ticket purchase toward charitable causes.
Roth graduated summa cum laude and Phi Beta Kappa from Princeton University in 1997 with degrees in philosophy and theatre. Before joining Jujamcyn, he produced The Rocky Horror Show, which received four Tony Award nominations, as well as the theatre/nightclub sensation The Donkey Show, which ran for six years in New York and played around the world and regionally.
Jujamcyn's Broadway theatres are the St. James, the Hirschfeld, the August Wilson the Eugene O'Neill and the Walter Kerr. On Roth's watch, there have been improvements to Jujamcyn Theaters, including new seats installed at the August Wilson Theatre. Watch a Playbill Video about that refurbishment, featuring Roth, here: