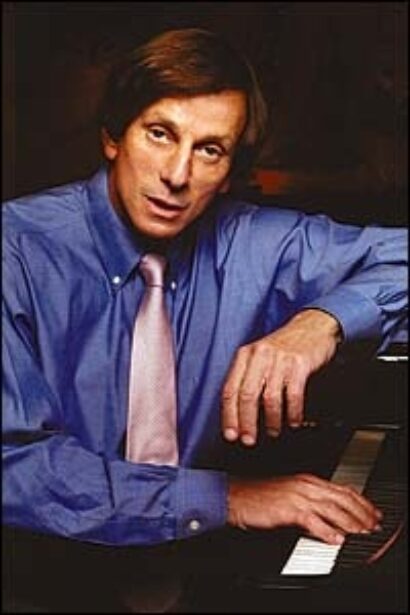 The June 23 announcement of the charges by Manhattan district attorney Robert M. Morgenthau indicates that the alleged crimes took place in the time period that included the run of the Broadway show for which Brooks wrote book, music and lyrics. Brooks also directed In My Life, a bizarre tale of two oddballs who fall in love despite their personal shortcomings and health issues. The $7.2 million musical was roundly panned by critics, but the money people behind the show kept it going for 23 previews and 61 performances at the Music Box. (Jonathan Groff was an understudy on the show. Jessica Boevers and Christopher J. Hanke played the challenged lead characters, whose story is overseen by glam-rock-garbed angel named Winston, played by David Turner.)
The defendant Brooks, 71, of Manhattan's Upper East Side, was indicted on multiple charges of rape, criminal sexual act, sexual abuse, forcible touching, assault, grand larceny, and criminal mischief. Brooks' personal assistant, Shawni Lucier, 42, of Washington state, was indicted on charges of criminal facilitation. The crimes charged in the 91-count indictment occurred between March 2005 and April 2008.
Brooks pleaded not guilty and was released on assurance of posting the equivalent of a $250,000 cash bond by Thursday, according to the New York Times. The most serious charge could put Brooks in prison for 25 years.
Brooks won the Academy Award for the song "You Light Up My Life," from the 1977 film of the same name. He was also a film producer and commercial jingle writer over the years. He was recently slowed by a stroke, according to reports.
According to the D.A.'s office, the investigation leading to the June 23 indictment revealed that Brooks sexually assaulted the female victims in his apartment at 130 E. 63rd Street. "The victims, whose ages ranged from 18 to 30, were lured to his apartment under the guise of an audition for an acting role," according to the D.A. "Ten of the 11 victims were flown by Brooks on commercial airlines to New York from California, Florida, Oregon and Washington state. Nine of the 11 victims responded to an ad on Craigslist in 2008. The 2005 victim met Brooks at an audition and he invited her to audition with him for a special project. The 2007 victim responded to a posting on a talent web site. In many cases, the victims were forcibly raped. In many cases, the victims were incapacitated. In some cases, the victims were both forcibly assaulted and incapacitated."
Lt. Adam Lamboy, the commanding officer of the NYPD Manhattan Special Victims Squad, told the New York Times, "At this time, we don't believe this was an actual movie role he was casting for."
Brooks was writer-producer-director of the films "You Light Up My Life," "If Ever I See You Again" and "Headin' for Broadway."