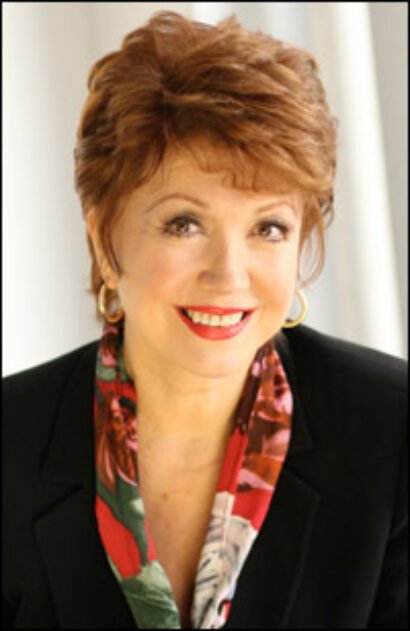 Directly following the curtain call, A Chorus Line Broadway alumni, including Kelly Bishop and Donna McKechnie, will join the Paper Mill Playhouse cast on stage as they reprise a section of the "Finale" in tribute to Mr. Hamlisch. (Cast members from the Broadway production of A Chorus Line from 1975-1990 are encouraged to call Kelly Stevens at Paper Mill Playhouse at 973-315-1640 or email at [email protected] to reserve their free tickets.)
Following the tribute there will be a red carpet, cast/reunion party in Downtown Millburn.
"We are thrilled to have the opportunity to honor and celebrate the life of Marvin Hamlisch," said Mitzi Hamilton, director of A Chorus Line at Paper Mill Playhouse, in a statement. Hamilton is best known for her association with Hamlisch and Michael Bennett's A Chorus Line. She provided the inspiration for the character of Val and performed the role in the original London company and then on Broadway.
Paper Mill Playhouse producing artistic director Mark S. Hoebee added, "The world will remember Marvin Hamlisch for his brilliant musical accomplishments. The world is changed forever by the songs he instilled in our hearts. It is our honor and privilege to celebrate his life on October 7th."
For more information visit www.papermill.org. *
The Paper Mill Chorus Line cast will include Ashley Arcement (Val), Kyle Brown (Greg), Mike Cannon (Al), Kevin Curtis (Richie), KC Fredericks (Mark), Julia Freyer (Judy), Jessica Lee Goldyn (Cassie), Martin Harvey (Zach), Nikka Graff Lanzarone (Bebe), Brian Letendre (Larry), Mark Myars (Mike), Jeffrey Pew (Don), Rachelle Rak (Sheila), Amanda Rose (Kristine), Gabrielle Ruiz (Diana), J. Manuel Santos (Paul), Alexzandra Sarmiento (Connie), Kyle Vaughn (Bobby), Karley Willocks (Maggie), Carleigh Bettiol, (Lois), Kevin Boseman (Butch), Jennifer Cordiner (Vicki), Jordan Fife Hunt (Roy), Chris Klink (Frank), Grant Thomas (Tom) and Jessica Vaccaro (Tricia).