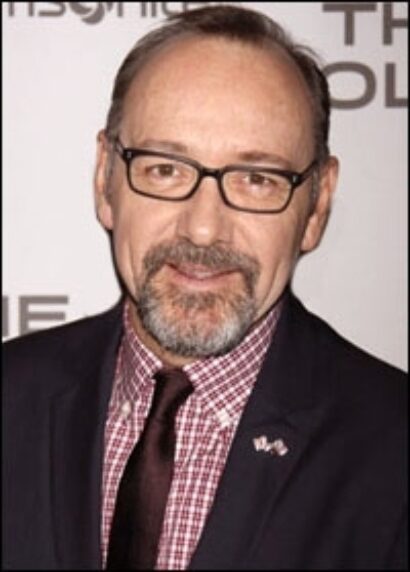 The BBC reports that when a cell phone began ringing during one of the courtroom speeches Spacey delivers as Darrow, the award-winning actor quipped, "If you don't answer that, I will!," eliciting applause from the audience.
The sold-out run continues through June 15 under the direction of Thea Sharrock. David W. Rintels penned the play about the late American lawyer.
The production marks Spacey's third time inhabiting Darrow. He portrayed the lawyer in Interhit the Wind at the Old Vic, as well as in the 1991 PBS film "Darrow."
Spacey also serves as artistic director of the Old Vic. As previously reported, Matthew Warchus will succeed him at the helm of the London theatre, taking over as artistic director in fall 2015 when Spacey steps down.