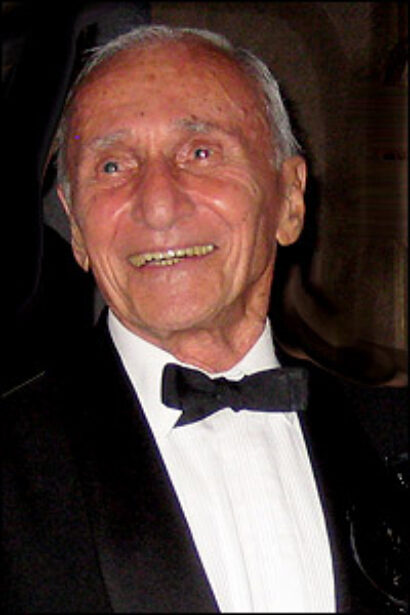 The upcoming season at the New Brunswick, NJ, venue will feature four new works — including a world premiere by Tony Award winner Arthur Laurents — and one play to that is still to be announced.
In a statement artistic director David Saint said, "We worked very hard on the budget for this upcoming season and weighed a lot of options. But, the heartbeat of George Street Playhouse has always been about producing new work. New work is what keeps this theatre vital and it's why our audience comes here: to be entertained, to think, to feel and, to experience something new and fresh. I am thrilled with the remarkable roster of first-class and award-winning artists that will be working on new plays and musicals this season at George Street and I'm extremely proud to announce this upcoming season."
Individual tickets will go on sale at the George Street box office beginning Aug. 24.
Season details follow:
Come Back, Come Back, Wherever You Are
By Arthur Laurents
Directed by Arthur Laurents
Oct. 6-Nov. 1
"An intimate, stunning new drama about a woman coping with a devastating loss, her overbearing mother-in-law and the advances of a sexually persistent new suitor. But at its heart, it is a play about love." A Moon to Dance By
By Thom Thomas
Directed by Edwin Sherin
Nov. 17-Dec. 13
A new play about "Frieda Weekley, the often-scandalous widow of D.H. Lawrence and inspiration for his most controversial works including 'Lady Chatterly's Lover' and 'Women in Love.'"
Starring Jane Alexander, Robert Cuccioli and Gareth Saxe
Calvin Berger
New musical with book, music and lyrics by Barry Wyner
Feb. 9-March 14, 2010
"Too insecure to ask out the girl of his dreams, Calvin communicates with her through the handsome new kid in school. The result is a hip, heartfelt musical comedy re-telling of the Cyrano de Bergerac story, reset in a current-day American high school.
A Fox on the Fairway
By Ken Ludwig
Directed by John Rando
March 30-April 25, 2010
The play "opens as underdog Quail Valley Country Club prepares to take on arch-rival Crouching Squirrel in this year's Annual Inter-Club Golf Tournament. With a sizable wager at stake, the contest plays out amidst three love affairs, a disappearing diamond, objectionable sweaters and an exploding vase. Sex and water hazards collide in this artful mad-cap adventure about love and golf."
One title to be announced
May 11-June 6, 2
George Street Playhouse is located at 9 Livingston Avenue in New Brunswick, NJ. For more information call (732) 246-7717 or visit GSPonline.org.