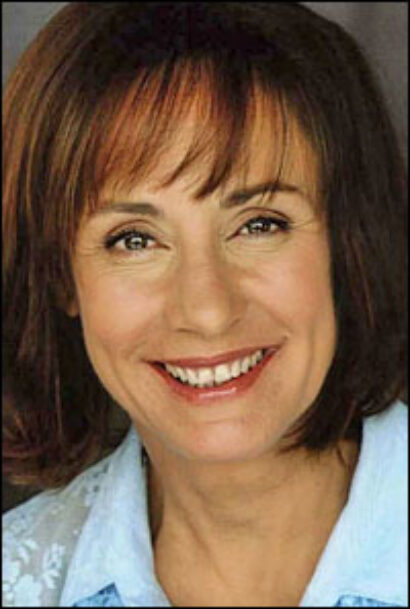 Metcalf, according to The New York Times, will play the family matriarch, Kate Jerome.
Elizabeth Franz originated the role of Kate in Brighton Beach, and Linda Lavin played the part in Broadway Bound. No other casting for the revivals has been announced.
As previously reported, Our Town's David Cromer will direct the productions, which will begin rehearsals in mid-August. Previews for Brighton Beach will begin in September with a mid-October opening. A mid-December opening is likely for Broadway Bound, according to The Times.
The coming-of-age Neil Simon comedies Brighton Beach Memoirs and Broadway Bound share the same set, a middle class Brooklyn home inspired by Simon's childhood home.
The critically acclaimed plays (Brighton Beach is set in 1937 and Broadway Bound in the late 1940s) will allow audiences to see the richness of the personal evolution of Simon's alter ego Eugene Morris Jerome. The rueful comedies also show the breakup of the character's family over the years, and the sadness and loneliness that envelopes his mother, Kate. Linda Lavin won the Best Actress Tony Award for playing the part in Broadway Bound; Elizabeth Franz created the role in Brighton Beach and was also Tony-nominated. According to a recent casting notice, two actors (rather than one) are now being sought to play Eugene — a younger Eugene for Brighton Beach Memoirs and an older Eugene for Broadway Bound. Matthew Broderick created the role on Broadway in 1983 and won a Tony as Best Featured Actor in a Play. Jonathan Silverman was Eugene in 1986, opposite Lavin.
There is a "middle" play, Biloxi Blues (1985), that shows Eugene meeting the wider world as he serves in the Army during World War II. It won the Tony Award for Best Play. Gene Saks directed all three original productions. Broadway Bound was a nominee for the Pulitzer Prize for Drama.
Laurie Metcalf made her Broadway debut in My Thing of Love. For her work in Off-Broadway's Balm in Gilead, the actress received a Theatre World Award and a Drama Desk Award (Outstanding Ensemble Acting). Metcalf won three Emmy Awards for her portrayal of Jackie on TV's "Roseanne" and was also Emmy-nominated for her appearances on "Desperate Housewives," "Monk" and "3rd Rock from the Sun."
Metcalf was Tony-nominated for her work in November.