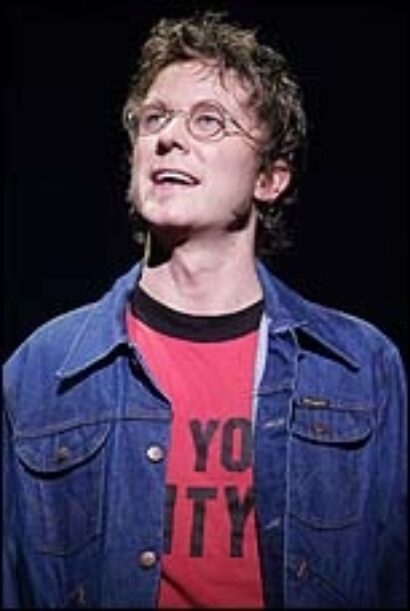 Performances — which began July 7 — will continue at the Broadhurst Theatre with a new scheduled opening night set for Aug. 14. The previously announced opening was Aug. 4 — that performance is canceled.
"We have delayed the opening of Lennon to allow Don Scardino and our creative team the opportunity to make adjustments to the show," said producer Allan McKeown. "We've moved the opening to the following week in order to make fundamental changes to the opening and closing scenes of the show, including adding an additional song from the John Lennon catalogue."
When asked about speculation that David Leveaux (Fiddler on the Roof, Nine) was brought in to replace director Don Scardino, a production spokesperson said "David Leveaux is a friend of the production and has offered support to Don Scardino and the creative team."
The new musical made its world premiere at San Francisco's Orpheum Theatre and skipped its planned Boston run to head right to New York for previews, but rescheduled its start and opening when Billy Crystal's 700 Sundays extended at the Broadhurst through June 12.
Billed as "A musical biography, a concert, and a celebration all in one," Lennon will take audiences "on a magical, mythical journey behind the greatest rock legacy and the boldest love story of our time — with words, images and some of the best pop songs ever written," according to show materials. "From the Beatles to the Bed-Ins, from his musical partnership with Paul to his life partnership with Yoko, Lennon will bring you back to a time when music could change your soul... and one musician could change the world." Written and directed by Don Scardino (A Few Good Men) from Lennon's own words in interviews, songs and otherwise, Lennon features a diverse ensemble of nine actors slipping in and out of the clothes of John Lennon at various stages in his life backed by an onstage 10-piece band.
Will Chase (Aida), Chuck Cooper (Caroline, or Change), Julie Danao Salkin (Saturday Night Fever), Mandy Gonzalez (Aida, Dance of the Vampires), Marcy Harriell (Lucky Duck, "Ed"), Chad Kimball (Into the Woods), Terrence Mann (Les Misérables), Julia Murney (The Wild Party) and Michael Potts (Twelfth Night) comprise the ensemble cast of the new Broadway musical.
The design team for Lennon features John Arnone (scenic/ projection), Jane Greenwood (costume), Natasha Katz (lighting) and Bobby Aitken (sound). Harold Wheeler provides orchestrations and Lon Hoyt is music supervisor/arranger. Choreography is by Joseph Malone. John Miller serves as music coordinator and Jeffrey Klitz is music director. Bob Eaton and Brian Hendel are credited as creative consultants.
Producers Allan McKeown, Edgar Lansbury, Clear Channel Entertainment and Jeff Sine present Lennon by arrangement with Lennon's widow, Yoko Ono. Ono also gave permission for the production to use two unpublished Lennon songs "India, India" and "I Don't Want to Lose You."
For more information, visit www.lennonthemusical.com.