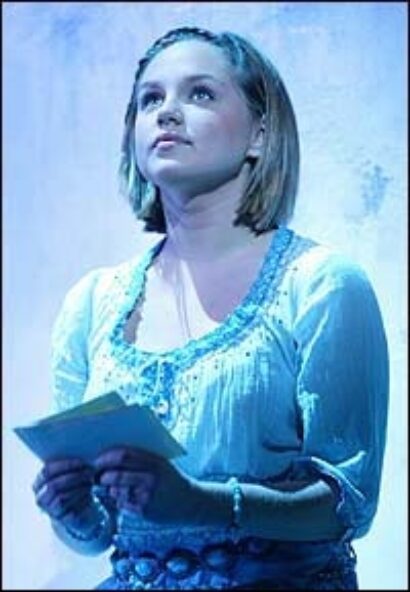 Variety reports that the musical, which opened May 22, 2000, will close after the May 22, 2005, performance. To date, the ABBA musical has been seen by 2.8 million people, bringing in more than $200 million in ticket sales. Only Andrew Lloyd Webber's The Phantom of the Opera has had a longer Toronto stay, playing a decade of shows from 1989-99. Recalling Mamma Mia!'s Canadian journey, producer Judy Craymer told the industry paper, "We were only planning to be there 26 weeks, but it just took off. When David Mirvish suggested a sit-down company, I remember wondering if we could really make it work. . . We want to continue to go out on a high. We don't want to limp away from Toronto because it was our first-born after London."
Mamma Mia! suffered a bit from the 2003 summer SARS crisis. The production shut down for a few months, playing for Vancouver audiences instead. When Mamma Mia! reopened in Toronto that fall, audiences were not as strong as they had been previously.
When asked if Mamma Mia! would extend should ticket sales increase, producer Craymer said, "That all depends on public demand. We'll have to see. The good of the show comes first. We want it to end as a celebration."
Mamma Mia! continues to play Broadway's Winter Garden Theatre, which is located in New York City at 1634 Broadway. The current New York company stars Carolee Carmello, Judy McLane and Liz McCartney. For tickets, call (212) 239-6262. The musical offers performances Wednesday through Saturdays at 8 PM, Wednesdays and Saturdays at 2 PM and Sundays at 2 and 7 PM.
For more information, visit www.mamma-mia.com.