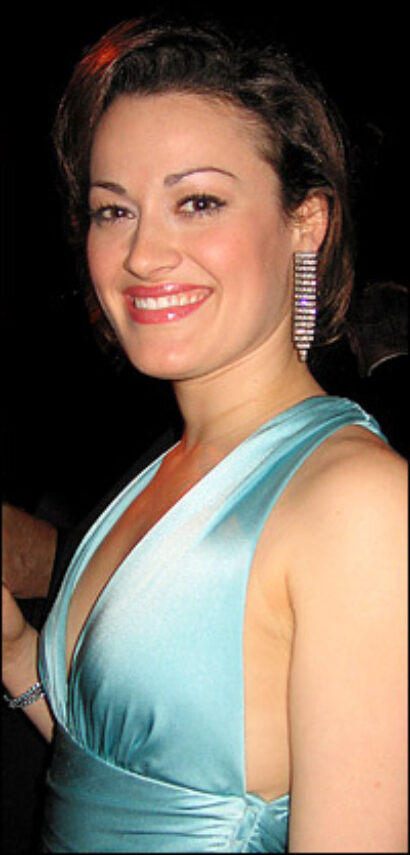 Directed by Daniel Kutner, the cast for the 7:30 PM reading boasts Mary Poppins' Ashley Brown as Adele, 42nd Street's Ryan Swearingen as Sam Clemens, Seussical's Erick Devine as Mr. Bixby, LoveMusik's Herndon Lackey as Mr. Brown, Hairspray's Adam Fleming as Henry Clemens and Wicked's Eddie Pendergraft as Joe. John Bell is the evening's musical director. Life on the Mississippi features book and lyrics by Douglas M. Parker and music by Denver Casado. The musical, according to the York, is described as such: "On a Mississippi riverboat in 1858, the young Samuel Clemens sets out to learn steamboat piloting and unexpectedly finds himself learning about life. And death. And love. And writing. All while navigating his way from boy to man and from Samuel Clemens to Mark Twain."
Prior to Mary Poppins, Ashley Brown played Belle in the Broadway company of Beauty and the Beast and was also part of the cast of the tour of Disney's On the Record. Brown received her BFA in musical theatre from Cincinnati College Conservatory of Music. She has appeared in productions of Candide, The Mystery of Edwin Drood, Violet, Sweeney Todd, Meet Me in St. Louis, Guys and Dolls, Side by Side by Sondheim and Crazy for You. Brown is also the recipient of the Laurie Beechman Award.
York Theatre Company productions play The Theatre at Saint Peter's, which is located in Manhattan on 54th Street, just east of Lexington Avenue. Admission to the reading is free, but reservations are required by e-mailing Jeff Landsman at [email protected] or by calling (212) 935-5824, ext. 24.