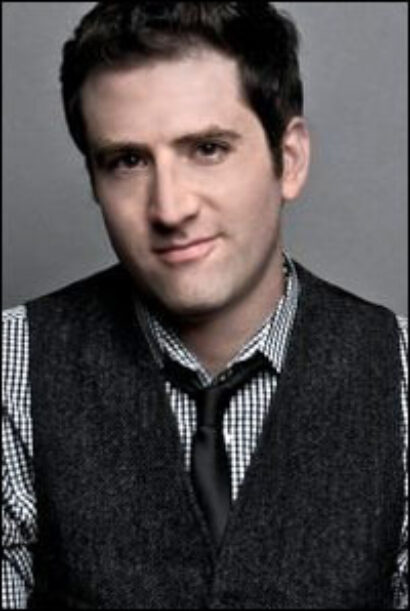 Written and performed by Rimalower, Patti Issues is directed by Aaron Mark. The show was recently seen in Miami Beach May 9 and San Francisco May 14. It plays Los Angeles May 15 at 7:30 PM and 9 PM.
Patti Issues recently concluded its 14-month run in New York — initially starring author Rimalower and later, two-time Tony Award nominee Robin De Jesus — and has also played to audiences in Boston, Berlin, Glasgow, Chicago, Los Angeles, San Francisco, San Diego, Berkeley, Baltimore, Provincetown and the Fire Island Pines.
The show was selected by artistic director John McDaniel for the Eugene O'Neill Theater Center's Summer Cabaret & Performance Conference and played aboard RSVP Vacations' "Divina" cruise to the Caribbean. The regional premiere production of Patti Issues was presented by the Richmond Triangle Players in Virginia.
Here's how the show is billed: "When Ben Rimalower was eight years old, his father came out of the closet and embarked on a drug-fueled tear that left his family in tatters. Amid the chaos of his young life, Ben found comfort — like so many gay boys before him and after — in musical theatre, and specifically in the transportive voice of Broadway star Patti LuPone. Patti Issues marks Rimalower's much heralded debut as a playwright and performer, after serving as the director of numerous Off-Broadway plays, concerts and all-star benefits (and writing for Playbill and the Huffington Post). With a mix of comic irreverence, stark candor and show-biz bravado, Patti Issues poignantly explores the challenges facing LGBT parents and children while shining unique light on gay men's time-old obsessions with divas."
A list of cities and dates follows: Los Angeles (May 15 at 7:30 PM and 9 PM)
The Cavern Club Theater at Casita del Campo Restaurant at 1920 Hyperion Avenue in Los Angeles, CA
Australia Adelaide Cabaret Festival (June 21 at 4:30 PM and June 21 at 7 PM)
Space Theatre at King William Road in Adelaide, SA 5000, Australia
Fire Island Pines (July 25 at 10 PM and Aug. 9 at 10 PM)
Fire Island Pines Pavilion at Fire Island Pines, NY
For more information and tickets, visit PattiIssues.com.