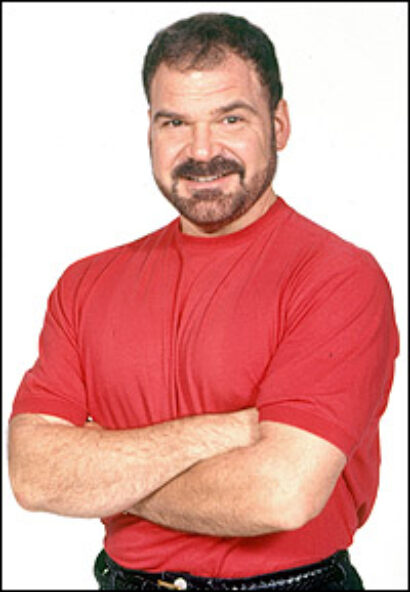 The 12 musicals will be presented through NYMF's Next Link Project, which showcases projects that have not been professionally produced in New York. They also benefit from a $4,500 production subsidy, writer support resources, industry networking and producer matchmaking events. NYMF 2011 will run Sept. 26-Oct. 16.
The jury for the 2011 Next Link Project included Tony Award-winning lyricist and bookwriter Joe DiPietro (Memphis), actress and producer Tamara Tunie (Spring Awakening, Radio Golf), Rent star Anthony Rapp, Tony-nominated choreographer John Carrafa (Urinetown), Tony-winning orchestrator Michael Starobin (Sunday in the Park with George, Next to Normal) and producers Amanda Lipitz (Dirty Rotten Scoundrels) and Babara Freitag (Memphis, Catch Me If You Can).
Here's a look at the selected Next Link Project productions:
Blood [By The Mummers]
Book, music, and lyrics by [By The Mummers]
"Birnam High School is a hotbed of supernatural bloodshed. While the ambitious upstart, Mack, rises amongst the hallway ranks of pretty girls, nerds, jocks, and studs, best friends Jacques and Maura raise their personal stakes for the sake of survival. One problem... Maura is Mack's girl. A prophecy revealing 'The Chosen One' shall determine the fates of the Birnam Woodsmen, but rest assured, the Blood will spill on the righteous and the damned alike."
The Brain That Wouldn't Die! In 3-D!!!
Book and Lyrics by T. Sivak and E. Gelman
Music by T. Sivak
"It's 1961 and Dr. Dick Cuttingham will go to any lengths to further scientific knowledge---even Murder! When his fiancee, Hedy, is accidentally decapitated, Dick keeps her head alive in a baking pan while he hunts for a replacement body to transplant to her. Hedy would rather die than take part in this ghastly experiment and battles Dick in a 3D Rock'n'Roll finale! WARNING: Seeing this show may cause you to laugh your head off!"
Date of a Lifetime
Book and lyrics by Carl Kissin
Music by Robert Baumgartner Jr.
"Marvin meets Katie at a speed-dating event. During their limited time together, he hypothesizes what their life as a couple might be like -- going all the way from present day to death. Then… it's her turn. Will this awkward first encounter become yet another "looking for love" horror story, or could it truly be the date of a lifetime?"
Jack Perry is Alive (And Dating)
Book and lyrics by Harrison David Rivers and Daniella Shoshan
Music by Julia Meinwald
"Jack Perry is a thirty-something Manhattanite seeking Crate & Barrel domestic bliss, aimless strolls down the aisles of Whole Foods, a pug to raise and neuroses to share. But despite his well-meaning coupled-up pals' attempts to set him up and settle him down, Jack finds himself down and out. In this one-day-in-the-life musical, bar-hop, cab-stop, and heart-flop with Jack as he pursues the mysterious source of a late-night love-professed text message." Jane Austen's Pride and Prejudice
Book, music, and lyrics by Lindsay Warren Baker and Amanda Jacobs
"Elizabeth Bennet and Fitzwilliam Darcy's romance comes to life with fresh eyes as Jane Austen revisits her unpublished manuscript, First Impressions. As Austen transforms their story into what will ultimately become her masterpiece, Pride and Prejudice, both the author and her characters struggle to learn the joy of second chances."
Look at This Fucking Hipster
Book by Keythe Farley
Music by Lori Scarlett and John Ballinger
Lyrics by Lori Scarlett
"Lars is the lead singer of the successful indie band Mark Twain's Moustache, but when he falls in love with spitfire Josie Harvey, he gets more than he bargained for. Sure, Look At This Fucking Hipster is a musical about a bunch of 'navel-gazing, skinny jean-wearing, self-consciously quirky consumers of obscure indie rock,' but it's also about trying to carve out a sense of Love and Community in a world where everyone is too busy looking out for their own self-interest. Fuck On!"
Madame X
Book, music, and lyrics by Gerard Alessandrini and Robert Hetzel
"It's Madame X with a huge capital 'M!' for Melodrama! Music! and Murder! in this over the top hysterical take on Douglas Sirk films and the ever-durable genre of the altruistic, self sacrificing mother. It's a new twist on John Singer Sargent's classic portrait, Madame X, as she haunts an over-sexed housewife who won't take responsibility for her own hedonism...until it's too late!"
Man of Rock
Book and lyrics by Daniel Heath
Music by Kenneth Flagg
"In the summer of 1982, Dorimant, lead singer of Silverwolf, broke hearts all down the Jersey Shore with his panty-dropping hit ballad, 'Come Down Angel.' But now it's 1986, and he's still a one-hit-wonder. When the hot and brainless JJ Rock rolls into town with his band Hämmer, Dorimant must rediscover the spirit of rock'n'roll, or lose his band, his bar... and his one shot at a girl who can rock as hard as he does."
Outlaws
Book by Perry Liu, Joe Calarco and Alastair William King
Music by Alastair William King and Perry Liu
Lyrics by Perry Liu
Conceived by Alastair William King and Perry Liu
"A media sensation before his time, Billy the Kid was one of the Wild West's most infamous outlaws. He, Pat Garrett and their young gang live a rebellious carefree life, but that quickly changes after Billy draws his gun. On the run, these 'kids' must learn to grow up… the hard way. Driven by a heart-pounding rock score, this edgy musical spins a tale of youth and friendship, fame and violence in America."
Rio
Book, music, and lyrics by Mitch Magonet and Joey Miller
"Sky. Neon. Sun on glass. Concrete. Carnaval. In a re-invention of Oliver Twist set in modern day Rio, twelve year-old Pipio searches for his mother among the street-kids, gangs and drug-lords in Rio's slums, or 'favelas.' When the reigning drug-lord's girlfriend Neves gets entangled in Pipio's plight, a search for identity becomes a struggle for survival."
Time Between Us
Book and lyrics by Brett Schrier and Tess Barker
Music by Brett Schrier
"Fresh out of art school, best friends Morgan and Matthew begin 'real life' with the shared dream of having it all. But is it really possible to build the perfect career and the ideal personal life? Across the span of thirty years, irresistible opportunities and heart-wrenching decisions bring each of the friends towards achieving half of their dream – and force them to leave the other half behind. A beautifully haunting portrait of best friends, passions, and time."
The Kid Who Would Be Pope
Book, music and lyrics by Tom Megan and Jack Megan
"Billy's the new kid at Our Lady Of Perpetual Motion and he has a lot to learn about parochial school. When he meets his drama teacher Sister Katherine, a beguiling novice who jogs and sings like Julie Andrews, he falls hopelessly in love, resolving to become Pope and change the rules of the church so that they can one day marry. A charming musical about first loves, youthful obsession, and the search for miracles."
Visit NYMF.