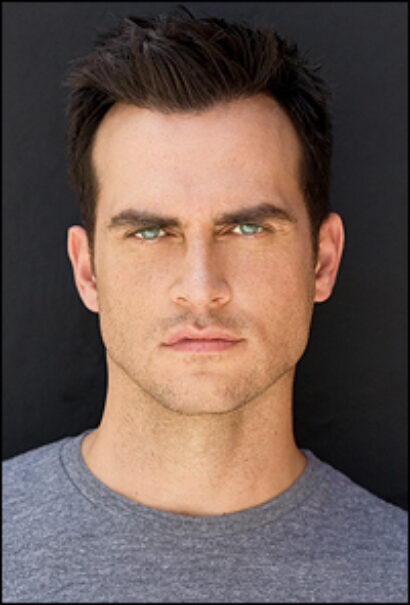 The film, broadcast at 7:30 PM local time, "follows some of New York's top actors, including Cheyenne Jackson ('Glee'), Jesse Tyler Ferguson ('Modern Family') and Rachel Dratch ('Saturday Night Live'), as well as teams of writers, composers and directors as they are given 24 hours to write, cast, compose, rehearse and perform four short musicals," according to press notes. "At the end of the 24 hours, the musicals make their opening, and closing, night at New York City's Gramercy Theatre."
The movie event also features exclusive behind-the-scenes footage and interviews with the stars of "One Night Stand" as they share intimate stories of life on Broadway.
Directed by Elisabeth Sperling and Trish Dalton, here's how the 90-minute film is described: "Four teams consisting of composers, writers, directors and actors use props to inspire the musicals: a zoot suit worn by Richard Kind on a children's show in the 1970s inspires the 'Islands' musical; a phobia pop-up book is the premise for 'Multiphobia' and an 80s prom dress prop is used in 'Dr. Williams' featuring Jackson, Ferguson and Roger Bart. Dratch brings her comedic timing to the fourth musical, 'Rachel said Sorry.'"
"I love the whole process of birthing a new musical, from the first rehearsal until opening night, and 'One Night Stand' shows it all encapsulated in one day," said Ferguson in a previous statement. "It's just so exciting and really quite moving – a crazy birth in one night! You get to see some amazing New York talent on stage, me included."
Also featured in "One Night Stand" are Mandy Gonzalez (Wicked, In the Heights), Capathia Jenkins (Newsies, Chicago, Nine), Theresa McCarthy (Queen of the Mist), Nellie McKay (Threepenny Opera), Marnie Schulenburg ("As the World Turns"), Scarlet Strallen (Mary Poppins), Tracie Thoms (Rent), Tamara Tunie ("Law and Order SVU") and Alicia Witt ("Two Weeks Notice"). The event is broadcast to nearly 450 select movie theatres across the country through NCM's exclusive Digital Broadcast Network. For a complete list of theatre locations, prices and tickets, visit FathomEvents.com.