There are musicals, and then there's Ragtime. It was based on E.L. Doctorow's 1975 novel and telling a dramatized history of America at the turn of the 20th century. The 1998 Broadway production of Ragtime showed that American artists, too, could reach the epic heights—both in terms of storytelling and opulent physical productions—that had become wildly successful on Broadway through a string of big-budget West End transfers like Cats, Les Misérables, The Phantom of the Opera, and Miss Saigon.
Ragtime tracks an Eastern European immigrant, Tateh, and his daughter; a Black ragtime pianist, Coalhouse Walker Jr., and his fiancée, Sarah; and a wealthy white family, led by Mother. It's set in NYC, during a moment of unique change around the turn of the century—"an era exploding," as the musical's title number puts it. Over a decade, we watch as these three groups—wealthy white suburbanites, immigrants, and African Americans—all struggle to find their own piece of success in America, a struggle that seems to put them constantly at odds with each other. The show's fictional characters are placed against the backdrop of real-life historic figures like Harry Houdini, Booker T. Washington, Henry Ford, and Evelyn Nesbit. The effect is that these comparatively small stories about individuals speak to something larger, to the history of this country at the dawn of the 20th century—and, unfortunately, well beyond.
Ragtime opened on Broadway January 18, 1998, directed by Frank Galati. But after it received mixed reviews from critics, and lost the Best Musical Tony Award to The Lion King, Ragtime closed January 16, 2000 after 834 performances and 27 previews.

In the years since, Ragtime has come to mean a great deal to its fans, a legend amongst theatregoers and industry professionals alike. The way it captures a flashpoint in U.S. history and its messages on the importance of equality and justice have made it a cultural touchstone. And its original cast now contains a number of Broadway legends: Audra McDonald, Brian Stokes Mitchell, Peter Friedman, Marin Mazzie, Judy Kaye, and so many others.
Much of the original Broadway cast reunited for a special benefit concert supporting Entertainment Community Fund, held March 27 at Broadway's Minskoff Theatre. With the team together again, we chatted with some of the incredible group of artists who brought Ragtime to the stage—including score writers Lynn Ahrens and Stephen Flaherty, and original cast members Audra McDonald, Brian Stokes Mitchell, and Peter Friedman—to find out how the magic happened.
We would be remiss to not mention that since the work's premiere, several of the artists that worked on the show have passed away: original cast members Conrad McLaren, Tommy Hollis, Ralph Deaton, Panchali Null, Marin Mazzie, Mike O'Carroll, and Valerie Hawkins; book writer Terrence McNally; novel writer E.L. Doctorow; director Frank Galati; production designer Eugene Lee; and orchestrator William David Brohn. This article is also a tribute to them.
As with many musicals, Ragtime began with its writers. First to sign on was book writer Terrence McNally, who together with producer Garth Drabinsky and E.L. Doctorow (author of the musical's source material) began looking for a songwriting team.
Lynn Ahrens (lyricist): We [Ahrens and composer Stephen Flaherty] were asked to audition, along with a number of other songwriters and teams. The challenge was to write and demo four songs, based on a treatment for the musical that Terrence had written (he was already on board) and to deliver them in a very short time.

Stephen Flaherty (composer): We were asked specifically to write four songs on spec, based on a 65-page treatment by Terrence McNally, to give our "take" on the score. Since this came at a rather busy time for us, the two of us had only 11 working days to write, arrange, teach the actors, record, mix, and hand over our demos for this "songwriting bake-off."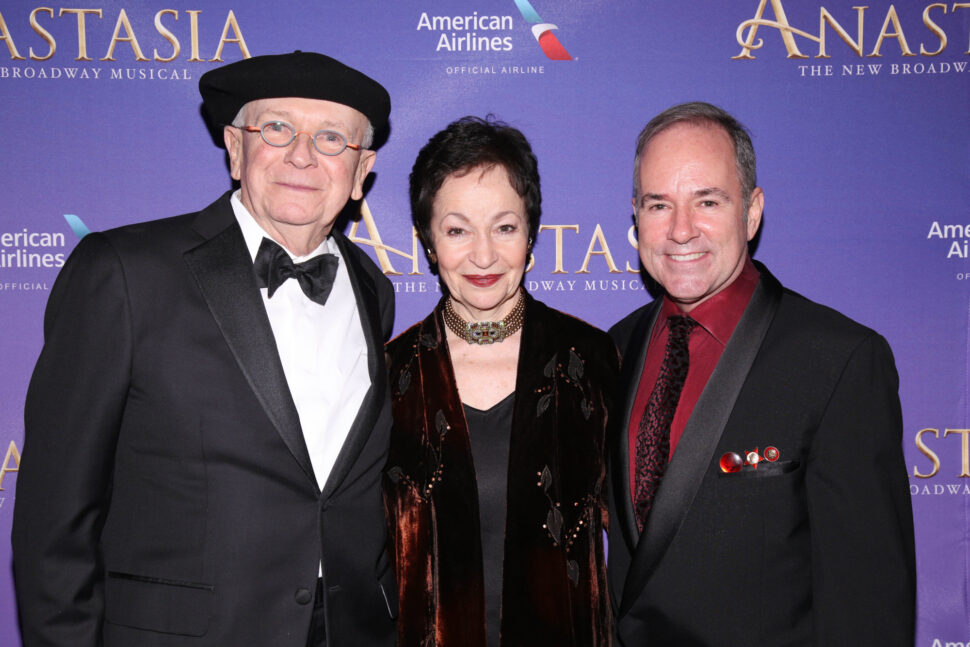 Lynn Ahrens: We were determined to win the job! Stephen wrote two melodies, I wrote two lyrics and then we switched. We finished the four songs in record time, called some wonderful singer friends to the studio, produced the demos, and managed to turn in our cassette tape at the very last moment! E.L. Doctorow and Terrence McNally, along with the producers, decided that we were the team they wanted, and the good work began immediately. Those first songs were "Ragtime," "Till We Reach That Day," "Gliding," and a song for Evelyn Nesbit. The first three eventually made it into the show, which is something of a miracle. But I think from the very beginning, even before we were hired, we had a sense of connection to the source material.
Stephen Flaherty: Doctorow's novel is full of music. It jumps out everywhere. In one score, I was able to write very different kinds of American music, from ragtime, banjo tunes, brass band marches, parlor songs, spirituals, the klezmer of the immigrants, and then combine those sounds as the characters intersect and interact with one another. This rich source material proved to be this composer's dream.
Lynn Ahrens: Doctorow chose to write his novel in a very dry, narrative style. There's not much dialogue, and not much emotion—at least on the surface. When I re-read the novel at the beginning of our writing process, I could feel so many places where emotions seemed to be withheld—places where songs were waiting to burst through. When Mother finds a baby in her garden, when Sarah sings to her child after trying to kill him, when Tateh tries to comfort his daughter, when Coalhouse rages at Sarah's death—Doctorow only tells us what happened, not how the characters felt. Discovering those moments was always a revelation.
Stephen Flaherty: The first song written was "Ragtime," for our audition demo. It was music first, but once we began developing the show, the song, which introduced all the characters and themes of the show, morphed and changed continually. So, you could say it was both the first and the last song that we wrote!
After getting the gig, the team set to musicalizing the rest of the epic, sprawling story.

Lynn Ahrens: When we began working with Terrence, during our discussions, we told him that character monologues were often helpful to us in finding what to musicalize. The next time we met, right as we were leaving, he said, "I wrote something," and handed me a manilla envelope. "Don't read it now." It was the first scene he had put to paper. I grabbed a cab and opened it immediately. There on the page was a monologue for Mother, saying goodbye to her husband as he embarked on expedition. Terrence had written: "Goodbye my love, God bless you. And I suppose, bless America, too." These became the opening lines of "Goodbye My Love," and the first song we wrote with our book writer. I remember sitting in that cab and getting tearful, because at that moment I knew we would have a great collaboration with this great American playwright.
There were so many characters and plotlines in the novel, we discovered early on that we'd have to streamline and simplify. We decided to focus on three central families—all fictional. Mother and her family (Father, Younger Brother, and the Little Boy); Coalhouse and Sarah; and Tateh and the Little Girl. The historical figures became satellites to these leading roles. Evelyn Nesbitt became a counterpoint for Mother. Houdini became an icon of success to the immigrant Tateh. Booker T. Washington resonated with Coalhouse, and so on. Once we realized the story would be about the fictional characters, the writing of the show sped forward.
Stephen Flaherty: What we discovered about Doctorow's novel was that it is about metamorphosis, about America becoming itself. The score reflects this, as the music is constantly mutating, moving forward, developing, and changing as the characters themselves develop and change. I think this is maybe why the music often centers around boats, cars, and trains—America is in motion, in a hurry to get where it wants to go.
Lynn Ahrens: I think we all wanted to honor Doctorow's political vision of a turbulent and divided America, and not shy away from the language or the deeds he wrote about. But we also wanted to offer hope for "a better day, a better time." At the very end of the show, as Mother, Tateh, and their children form a new kind of American family, Tateh has an idea for a movie—"…a bunch of children, white, black, Christian, Jew, rich, poor—all kinds—a gang, a crazy gang getting into trouble, getting out of trouble, but together, despite their differences." I think this speech sums up our intentions.
With much of the show written, the team held several developmental readings and workshops. That meant it was time to find a cast—and what a cast they found.
Brian Stokes Mitchell (Coalhouse Walker, original Broadway cast): I was doing Kiss of the Spider Woman and [Garth Drabinsky] said, "I have a show for you I want you to do. I have a role, but I can't tell you what it is. I don't have the rights yet." And he told me finally about three months later, he said, "The show is Ragtime. The role is Coalhouse Walker. I want you to do the role." And I remember saying to him, "Oh, thank you. Thank you for thinking of me. That's great. That's amazing and I love the movie." [Ragtime was also adapted into a 1981 film.] And in my mind, I was thinking, "Coalhouse Walker, I'm so wrong for that role!" Fortunately, I came to my senses and figured out how to make that make sense for me. But I think I had the movie in my head and the visions of what I had seen, particularly from that. And the performance of Howard Ellsworth Rollins Jr., who played the role in the movie, and it was just a wonderful, beautiful, iconic performance. But I found out how to make it mine.

Peter Friedman (Tateh, original Broadway cast): I auditioned for the second of three workshops that were done before the actual production. I used the 1905 song "I Don't Care" that my grandmother, Sadie, used to play on the piano. That seemed right for the period of the show.

Lynn Ahrens: The first time Marin [Mazzie, Mother in the original Broadway cast] sang "Back to Before," I remember thinking, "I will never hear that song sung better." Since then, I've heard it sung magnificently by others, but Marin will always own it. Similarly, we wrote "Your Daddy's Son," taught it to Audra [McDonald, the original Sarah], and she presented it to our producer—all in the same day. A Tony-winning performance on day one!
Audra McDonald (Sarah, original Broadway cast): I remember the very first time we were sitting in the workshop, and the first time any of us other than Lynn, Steve, and Stokes had heard "Wheels of the Dream." We just sat there because I didn't know it yet. I didn't know my part. It was the very first read through. Steve Flaherty sat down and played it on the piano and Stokes sang it. By the time he got to "our son will ride on the wheels of a dream," everybody had ascended into the heavens. When he got to the note "dream," we just knew in that moment that this was going to be a very special musical, and something magical had happened. I remember looking in his eyes as he was singing that last note. Tears were glistening in his eyes, and he was just... Holding this whole big, long note. The vibration in the room just rose and rose and rose and rose. By the end, we were all on our feet just screaming and applauding. It was the first time any of us had ever heard the song. We knew in that moment, this is going to be a very special show.
Doctorow, who published Ragtime in 1975 and had already seen it adapted for the screen for a 1981 film (starring Tony winner Mandy Patinkin, no less), was extremely involved and present during the development of the musical version.

Lynn Ahrens: Doctorow wrote pages of notes on every draft and after every reading or workshop. His notes were always respectful but passionate. He loved his characters, and felt they all deserved equal weight, as they had in the novel. We knew that in order to make the show dramatic, we had to choose which stories to focus on, and which ones were peripheral. I think it hurt him a little that JP Morgan didn't have his own song! But he adored the show, and became very much a part of the process, once he understood how much we wanted to honor his work. We weren't compelled to address his notes, but we always tried to listen hard and to accommodate at least some of his notes and ideas. By the end, he and I had struck up a very warm friendship. I think our show was important to him.
Stephen Flaherty: Doctorow joined us for the second reading of the piece, in Toronto. I spotted him instantly in the audience—he looked exactly like his photo on the novel's dust jacket! We were all nervous since we wanted to honor his creation, his characters, his story. Luckily, he was thrilled with what we were doing as a group of artists, and where we were taking his story, which was a big relief. He helped us out the most by giving us insight into his characters, both the historical characters and the fictional ones. He was a true supporter of the piece throughout its process. And his wife, Helen, particularly loved the song "Back To Before," which is sung by Mother in the show. She even asked for the sheet music so she could learn it and sing it herself!
Peter Friedman: At lunch with Mr. Doctorow while doing my research, at a diner in Sag Harbor where he and his wife had a home, I asked (among other things) where he had gotten the description of the framing device he places around the Baron's neck as a tool of his trade [filmmaking]. I had gone to the Museum of the Moving Image earlier and asked the curator at the time, Richard Koszarski (with whom I had gone to college), if they had any apparatus in their collection like the one Doctorow describes. He brought out a tray of cool objects that served something of the same purpose, but nothing exactly like Doctorow's simple frame.
Doctorow's answer cleared things up for me. His answer: "I made it up."
So based on what I had seen at the museum, I asked the prop department for Doctorow's simple frame, but a walnut one with brass fittings on the corners, mimicking a period device I had viewed.
The musical made its world premiere in Toronto at the Ford Centre for the Performing Arts (now the Meridian Arts Centre) December 8, 1996. As with any new musical, much of Ragtime saw dramatic revision during that run.
Brian Stokes Mitchell: The major one was while we were rehearsing the show [in Toronto]. We did two or three workshops, and then we did the show. The one that changed the most was the end of the show, and how to make that work. It was a number of different songs, and nothing seemed to be working. Finally, Lynn and Steve came in and said, "We have it. We think we have it." And they ended up making nearly the entire last 20 minutes of the show into one big, long musical piece. One thing led into another, but that was it, that was the end. Most people don't realize that Broadway shows go through constant changes. But I remember that was the one thing that everybody was feeling: "It's the end of the show, it needs to be right!" Everybody was feeling that, especially Lynn and Steve. We all had full faith that they would figure it out and they certainly did. It's just brilliant the way they brought all of these characters, all of these stories, all of the musical motifs together. They're really, really pretty brilliant.
Stephen Flaherty: The Evelyn Nesbit and Harry Houdini material in Act Two underwent the most transformation. On the concept album for the show, which was recorded in advance of our Toronto world premiere, they sang a duet titled "The Show Biz." This song was eventually replaced by another, darker song, "I Have A Feeling," which was about premonition, and had a wary, vaudeville feel. The song was written, orchestrated, and staged in the middle of our Toronto run. By the time the show had its American premiere at the Shubert Theater in Los Angeles the following spring, Evelyn and Harry were featured as part of a larger "Atlantic City" sequence, which was then further developed and refined for Broadway. Yes, it was quite a process! But that's the Show Biz.
Lynn Ahrens: They say an opening number is the first thing and the last thing you write, and in this case, it's very true. We had established the melody and hook of our opening number, as well as the third-person narrative device which would be used throughout the show. But every time we began to develop a new character, and that new character got a new musical theme, we'd realize we would have to include that new theme and that new character in our opening number. Back we would go, working in Evelyn Nesbit, and Harry Houdini, and Booker T. Washington…on and on…. The content morphed and changed constantly until all the characters were finally established and introduced. That opening number is epic and economical all at the same time. It somehow manages to introduce theme, setting, and also every character in a huge show.
Brian Stokes Mitchell: I hadn't read the novel until I knew I was going to do the show. One of the fascinating things about the novel is it's very much from the point of view of the Little Boy in 1902. And what Terrence McNally had to do is fill out a lot of these characters, especially from more of an adult viewpoint. That was particularly true of the Black characters in the show, who we called the Harlem characters, like Coalhouse Walker and Sarah. For example, what does Sarah feel about leaving her baby? And that became the brilliant song that Lynn and Steve wrote, "Your Daddy's Son." Terrence, Lynn and Stephen very much listened to and talked to the members of the company because a lot of those challenges were not their lived experiences. They were very open to hearing, for instance, the Harlem cast talk about our reactions to some of the things in the show and how we would deal with certain situations. They were really great at integrating that into the show.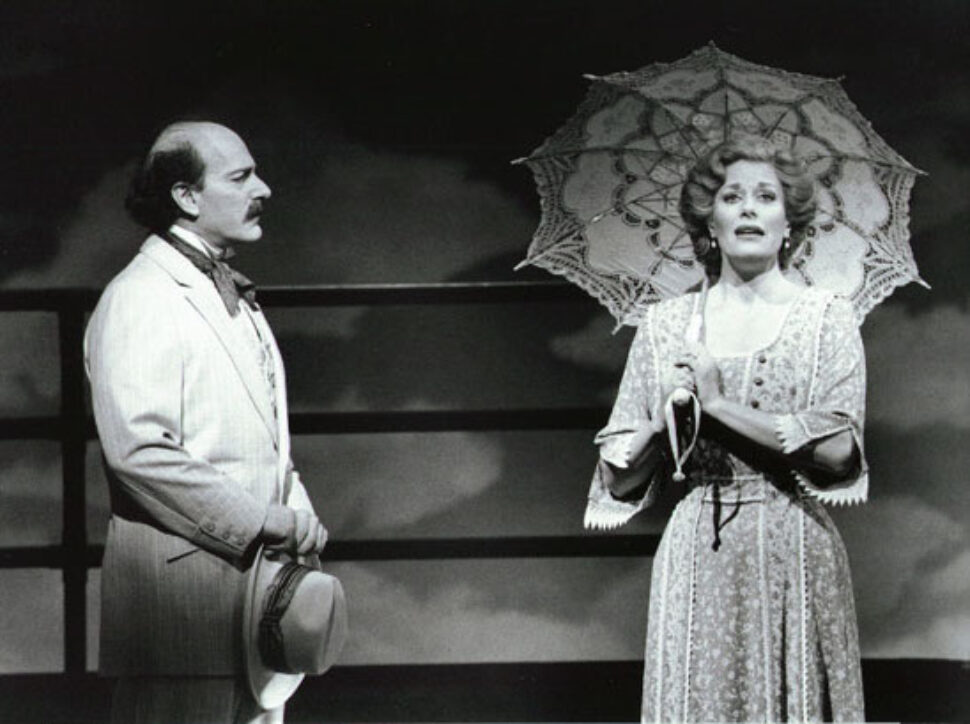 The entire team seems to have a defining and traumatic memory for the Toronto stage of the show's journey.

Stephen Flaherty: Snow—in May!
Lynn Ahrens: Never do a show in the dead of winter in Toronto!
Stokes would gather us after rehearsals on freezing winter evenings for lobster bisque and conversation. He called it "Soup and Art." He was a true company leader, inspiring and warm and joyous, always encouraging the company to greatness, and always speaking up on their behalf. Terrence gave us little hats to keep our heads warm! He was as generous as he was brilliant, and we never stopped laughing and bickering and exchanging little gifts. I will miss his presence, his insights, and his generosity for as long as I live.
After a nine-month run in Toronto, Ragtime made its U.S. premiere in June 1997, at the since-demolished Shubert Theatre in Los Angeles. The work's Broadway debut opened the Ford Center for the Performing Arts (now the Lyric) with previews December 26, 1997, officially opening January 18, 1998.
Lynn Ahrens: I'll never forget the day we cut the red ribbon and opened the new Ford Center. I still have the scissors and my piece of that ribbon! I remember thinking, "We will always be part of this theatre, part of this theatrical community, part of history. We are the first to stand on this stage and honor the ghosts of the old theatres from which it was constructed. Our songs will be the first ones ever sung here, our show will be the first to ever play here." To this day, I'm in awe that we had that honor. And always will.
Peter Friedman: Two years together, eight shows a week, starting with a two-month rehearsal process in Toronto (the tech was enormous)—LIFE really happens and is shared in a company. Births, deaths, and everything in between. It was a very deep experience.
Lynn Ahrens: Frank Galati's opening night gift to me was his "dream book," as he called it, a spiral-bound, cloth-covered little notebook, fat with clippings and drawings and scribblings and musings on Ragtime. I've lent it to the Museum of Broadway—it's that beautiful. Frank taught us all how to see the world with wonder and joy. He was a poet of life.
The Broadway production would go on to be nominated for 13 Tony Awards in 1998, winning for its orchestrations (by the late William David Brohn), score (for Flaherty and Ahrens), and book (for McNally). McDonald won her then-second career Tony Award in the Best Featured Actress in a Musical category. The musical's biggest competition that year was Disney's The Lion King, making the 1998 Tonys a true nail-biter.
Much of that legendary original Broadway cast reunited March 27, 2023 at the Minskoff Theatre—the now-home to Ragtime's original Tony Awards competitor, The Lion King—for a special concert presentation of the entire musical to benefit the Entertainment Community Fund. Originally announced for 2020, the concert was hotly anticipated after a long postponement following the spread of COVID-19.
Lynn Ahrens: After a quarter of a century, to come together again with so many beloved friends and colleagues, to hear those original voices and to honor the people we've lost—this is a huge, thrilling, emotional, incomprehensible gift. And to know that the proceeds will help so many makes it even more moving.
Stephen Flaherty: The evening was about a community of artists coming together to support a larger community of artists. It was a glorious evening!
READ: Standing Ovations, Tears, and a New Syncopation: Inside the One-Night-Only Ragtime Reunion Concert
Audra McDonald: It was profound revisiting the material, and for me, revisiting Sarah. When I played Sarah [in 1998], I had not been married, I had not had a child. I was still very, very young mentally. To have gone back to the role, having had all that life experience, the least of which was knowing what it feels like to give birth to a child, and the ways in which your body and your heart and your soul are cracked open after you have a child, gave me so much more understanding into Sarah's mental state. For the moment where she has the child or she decides to bury the child, the moment that she asks the child for forgiveness, her reuniting with Coalhouse... I had so much more understanding than I ever could have had before when I did it.
In the years since its premiere, Ragtime has played runs around the world, including national tours, a debut in London's West End, productions in Norway and Australia, and more. The work's fans are many. Its messages have inspired theatregoers—and makers—since its debut, with "Make Them Hear You" becoming an oft-invoked anthem in the fight for justice and equality.
Peter Friedman: I've seen a couple of revivals of the show. What I love is that each cast that takes this show on understands the social importance of it and dives into the story in a personal way. They all feel as attached to the storytelling as we did originally. It becomes a "mission" even as it entertains.
Brian Stokes Mitchell: My biggest piece of advice when I talk to people is to make it your own. When the show ended, I wrote a note to everybody in the company (because I had already left) and said it was sad that the Broadway show was closing. But the good news was that now it was going to be available for schools and colleges and universities and community theatres to do, and it would be in the hands of the people, where everybody could put their own stamp on it. So my best piece of advice is make it personal to you.
Audra McDonald: I knew the depth of the show and the importance of the show back then in 1998. But now, I'm sad at not only how timely and necessary it is, but that it's even more timely and necessary. In some ways, I look back 25 years ago and I think we were a bit naïve. We didn't realize how much worse it could get. I don't think at the time we even thought that there was any world in which we would go backwards. And somehow, we made a U-turn as a country and went swinging all the way past where we were in 1998. We are back in the 1950s in terms of the mindset of this country and what people are saying now. The masks are off in ways that they haven't been, I think, since the 1940s and 1950s. It's very sad just how timely and necessary the show is. As much as I love the show, I would love a day when it wasn't necessary. But now it's needed more than ever.
Lynn Ahrens: At this point I've seen the show in productions ranging from huge and extravagant to postage-stamp sized, from Broadway to the West End, amphitheaters to high school auditoriums. Sets have ranged from a dusty attic to a giant construction site to the simple backdrop of an American flag. No matter what the directors' visions have been, and no matter where or how the show is presented, it seems to resonate with our times. When Obama was in office, Little Coalhouse running across the stage drew cheers and tears. Lines like "guns were going off everywhere" and songs like "Justice" and "Till We Reach That Day" feel prophetic now.
Brian Stokes Mitchell: I think art has this incredible power to transform people in one moment. You can leave the theatre a different person than you were when you walked in, and Ragtime certainly has that ability. I've seen it and heard it from people who have seen the show, of how they viewed themselves differently when they left the show. One young man wrote me a very long letter once, and at the end of the letter it said, "When I left the theatre, I realized I've been a racist all my life and didn't even know it." And that was maybe the most profound letter I've ever gotten from an audience member. That is the power of art in general. It has the ability to change us. In one kind of epiphany moment, you can be a different person. After seeing a piece of art, after going to a show, after hearing a piece of music you can be a different person than you were with before, and Ragtime is certainly a very profound, great example of that.
Lynn Ahrens: I'm always tearfully amazed that the show is as good as it is. It was an inspired collaboration of writers, director, designers, and actors, and it all added up to something important.
See exclusive photos from Ragtime In Concert below: