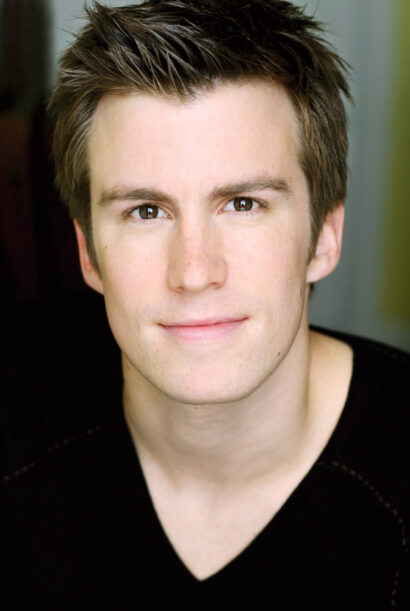 *
I am writing this pre-hurricane. It's 10:30 Saturday night and the rain has begun but not much else. Here's the lead-up to this moment. When I heard the hurricane was coming, I wanted to cancel my shows in Provincetown and be with James and Juli and the dogs in New York. I knew I'd be incredibly stressed being separated from them. But that would involve not only ixnaying my three performances in Provincetown but also Gavin Creel's two shows. I called him and asked whether or not we should cancel [AUDIO-LEFT]and he said whatever I decided was fine. His attitude is as easygoing as his voice. I had a restless night but finally decided I would go. The next day, I left my apartment at 10 AM for my 11:50 AM flight. Unfortunately, I didn't check my flight status and when I got to the airport, I found out we were delayed until 2:45! Gavin wasn't due to fly til the next day so I was by myself at JFK for a bunch of hours, checking weather.com. My flight was to Boston, where I would then take a Cape Air flight to Provincetown. I postponed my Cape Air flight and then found out my Boston flight was more delayed. I postponed my Cape Air flight again. Finally, we took off at 5 (!) and I got to Boston at 5:41. My connecting flight was at 5:44. Luckily, Cape Air is very Mom and Pop so my manager was able to call them to tell them I was running crazily late and they told him they'd try to hold the plane for me. I ran like a lunatic to the gate, but the flight had just left. Literally, felt like crying. I then booked a 7 PM flight which would get me to P-town at 7:30. I called my manager and asked him, since the P-town airport is so close to the Art House, if they would hold the curtain for me, David Merrick-style. P.S., do you remember the ad I'm talking about? When 42 Street was in its dwindling years, Phantom of the Opera was the biggest show on Broadway. People would line up outside the Majestic Theatre and wait for Phantom ticket cancellations. Since 42 Street was right across the street, David Merrick knew that all of those people who couldn't get into Phantom wouldn't know 'til right before 8 o'clock. By then it would be too late to see another show. Well, he decided to start 42 Street at 8:15 to nab all the disappointed people who couldn't get into Phantom. I remember there was an ad campaign that featured a big photo of him pulling back a ornate curtain. Underneath, it read, "David Merrick is holding the curtain for YOU!" It was inventive/creepy.
Anyhoo, my manager put the kibosh on the David Merrick held curtain because he was nervous my plane would be late and the audience would be held indefinitely. He told me to cancel the show for that night. That was all it took for my mother to start a texting rampage. She wrote and told me that I already cancelled one show and it was a sign that I should come back to New York. She hauled out her theory that if there are constant obstacles being put before you, you should take it as a message. I never buy that because it can be applied in any way to anything. In the old days, I'd dial someone on the phone and I would decide that if I got a busy signal (I said it was the old days), it was a sign that I shouldn't be calling them. Of course, looking back, I realize that the theory was completely appropriate because I'd only apply it to people I was completely romantically obsessed with who had zero interest me. I remember finally getting through to one of them, who I nervously asked out. His response was a repeated "You're too kind." AKA "no."
Regardless, I got so anxiety-ridden thinking about leaving the family/dogs in New York and then thinking about being stuck in Provincetown that I called my manager and Gavin Creel and we all decided to ixnay the weekend of shows. I went to the JetBlue counter and got the next flight out. So, aIl in all, I left my apartment at 10 AM and got back at 11 PM.



photo by Robb Johnston
Before all of this happened, I did my
Seth Speaks
for Sirius/XM Stars. My main guest was
Yeardley Smith
who is one of the stars of
Love, Loss, and What I Wore
and is best known as Lisa Simpson on "The Simpsons." I am so obsessed with her and that show, but managed to speak of other things. First of all, her first name. It was her dad's middle name and it's pronounced like "Yard-ley." The spelling is Irish and she's been annoyed about the irrelevant E for years. I suggested that she pull a Barbra and have it legally removed, and she said that my suggestion is 25 years too late. She was wearing an amazing pair of shoes and, turns out, it's from her own line! They're called "Marchez Vous" and she designs them all. Unfortunately, none for men…yet. When she's not doing plays or designing, she's recording for "The Simpsons." However, she's the only cast member who only does one voice. The creative staff thinks her voice is way too distinctive to do another character on the show. As a matter of fact she's not even allowed to be a voice in a crowd scene! She did some background voices in earlier episodes and people immediately wondered why Lisa Simpson was in the crowd. P.S., what she really said was, "I'm not even allowed to do
walla walla
" which I figured out was a term for background voices. I was very proud of my language deduction. I'm the
William Safire
for the left. She also told me that the cast records episodes every Monday…all together! I was so shocked. I thought that they all record them from various locales around the globe, but she said that it's always been that way from the beginning. She thinks it may be because none of the creators had ever done an animated series before so they just assumed the actors had to be in the same room. Yeardley said that by being together, it also gives the actors opportunities to ad lib lines which can make it into the episode. (She said that
Dan Castellaneta
and
Hank Azaria
were brilliant at ad libs). Last Monday, she flew to L.A. to record an episode with
Lady Gaga
! She told us that Lady Gaga plays a woman who spreads joy and goes to the most depressed town in the USA to help out. Of course, it's Springfield, and Lisa needs the most help. Yeardley said that there is singing involved and Lady Gaga was amazing to work with. The most fantastic part of the interview for me was seeing Juli be completely star-struck. She's met some pretty famous people but she was literally mouth agape/grinning throughout the whole interview. Afterwards,
Yeardley recorded her a message that Juli plays obsessively. Listen!



photo by Robb Johnston
The shocking part of the radio show happened in the middle when I got an unexpected guest:
Alice Cooper
! He was doing an interview in another studio and asked if I was there. Apparently, he listens to my show every day. What the — ? I immediately asked him what was up with the name and he said he wanted a name that would "piss off" the parents of America. He said that "Alice Cooper" sounds like the kindly old lady down the block who has bodies buried under her porch. Since he's constantly photographed with snakes, I asked him for a snake story and he told us that he put one of his snakes, either Eva Marie Snake or Boa Derek, in the bathtub for the night. When Alice came back the next morning, the snake was gone. He knew the snake couldn't open the door or sneak underneath it. Where was it? The medicine cabinet? Finally, he realized…it went down the toilet! It was missing for days and finally turned up…in
Charley Pride
's toilet! Well, now it's after the hurricane and I guess my mom was right and I
was
supposed to come back to New York because before the hurricane, we found out that the part of Long Island where my sister and mother live had to be evacuated. They've now moved in with us. So, mother, sister, partner, kid, lab/hound, lab/terrier and my sister's two shih tzus. One apartment. That was the reason I had to be in New York. To share in the fun. Tune in next week to hear how much fun it was.
(Seth Rudetsky has played piano in the pits of many Broadway shows including Ragtime, Grease and The Phantom of the Opera. He was the artistic producer/conductor for the first five Actors Fund concerts including Dreamgirls and Hair, which were both recorded. As a performer, he appeared on Broadway in The Ritz and on TV in "All My Children," "Law and Order C.I." and on MTV's "Made" and "Legally Blonde: The Search for the Next Elle Woods." He has written the books "The Q Guide to Broadway" and "Broadway Nights," which was recorded as an audio book on Audible.com. He is currently the afternoon Broadway host on Sirius/XM radio and tours the country doing his comedy show, "Deconstructing Broadway." He can be contacted at his website SethRudetsky.com, where he has posted many video deconstructions.)