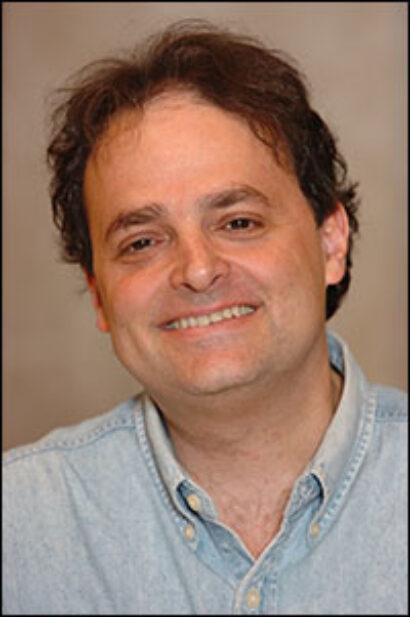 Outcry from artists and theatre leaders across the U.S. followed Roth's Dec. 18 revelation that Carole R. Zawatsky, chief executive officer of the DC Jewish Community Center, of which Theater J is an arm, delivered notice of his dismissal and that the given cause was insubordination. He had served in his role there for 18 years.
The Washington Post reported that Roth and Zawatsky frequently disagreed on Roth's programming choices, some of which criticized Israeli policies.
An open letter released to the press on Dec. 22 included the names from approximately 60 artistic directors who criticized the DCJCC's actions, which they called "an act of politically motivated censorship."
On Dec. 23, an additional group of 30 artistic directors lent their names to the open letter supporting Roth. The latest signees include Sundance artistic director Philip Himberg, Signature Theatre artistic director Eric Schaeffer, the Huntington Theatre Company's Peter DuBois and Mabou Mines' Sharon Fogarty.
The letter, with all of the undersigned artistic directors, can be read at the bottom of this article. Playwright Tony Kushner, whose play The Intelligent Homosexual's Guide to Capitalism and Socialism, with a Key to the Scriptures was in production at Theater J at the time of Roth's firing, also chastised the DCJCC in a strongly worded statement, which cast members read to an enthusiastic audience Dec. 18.
In addition, documentary filmmakers Deborah Kaufman and Alan Snitow took to Facebook with a separate open letter to the DCJCC, which was signed by Theodore Bikel and playwright Eve Ensler, among others.
It reads:
Dear Carole Zawatsky and Board of the DC Jewish Community Center,
We strongly protest the firing of Ari Roth. We are outraged by the continuing censorship being imposed by the current DC JCC leadership on Theater J, internationally known as one of the most important American Jewish cultural institutions of our time. It must not be tolerated.
The continuing political crisis in Israel demands an informed and engaged American Jewish community. Censoring provocative and intellectually stimulating work - much of it being produced in Israel itself - can only be seen as an act of capitulation to bullying. It is time to stand up and reject the opportunist excuses that "donors demanded it" or that "protocols were violated." The continued imposition of protocols limiting artistic expression is a form of creeping McCarthyism. It is a shameful denial of American Jewish traditions of civil liberties and free speech.
Signed,
David Biale, Emanuel Ringelblum Distinguished Professor, Director Davis Humanities Institute, UC Davis
Rachel Biale, Jewish Community Professional
Michael Ehrenzweig, Filmmaker, Producer
Corey Fisher, Co-Founder, A Traveling Jewish Theatre
Marcia Freedman, Former Member of Knesset, Founding President Brit Tzedek
Deborah Kaufman, Founding Director San Francisco Jewish Film Festival, Filmmaker
Hannah Kranzberg, Community Activist
Naomi Newman, Co-Founder, A Traveling Jewish Theater
Janis Plotkin, Former Director, San Francisco Jewish Film Festival, Filmmaker
John Schott, composer and musician
Naomi Seidman, Koret Professor of Jewish Culture and Director, the Richard S. Dinner Center for Jewish Studies at the Graduate Theological Union
Alan Snitow, Television Producer
Peter Stein, Arts Producer/Presenter, Former Executive-Director, San Francisco Jewish Film Festival
Theodore Bikel, Actor
Eve Ensle, Playwright
Letty Cottin Pogrebin, Journalist
*
The previously-released letter from U.S. artistic directors follows:
"We, the undersigned artistic directors, are outraged by the action of the JCC in Washington, DC in summarily dismissing the long-serving artistic director of Theater J, Ari Roth, on the morning of December 18.
"The stated cause was 'insubordination,' and it is absolutely clear that Roth was fired because of the content of the work he has so thoughtfully and ably championed for the last two decades.
"Ari Roth is a capable, brilliant and inspiring leader of the American non-profit theater. The actions of the JCC, in terminating him for blatantly political reasons, violate the principles of artistic freedom and free expression that have been at the heart of the non-profit theater movement for over half a century. Such actions undermine the freedom of us all.
A free people need a free art; debate, dissent, and conflict are at the heart of what makes theater work, and what makes democracy possible. We deplore the actions of the JCC, offer our complete support for Ari Roth, urge the American theater community to protest these events in all possible ways, and call upon the full Board of the JCC to renounce this action of the executive committee of the JCC."
The complete list of signees follows: Amy Mueller (Playwrights Foundation), Blake Robison (Cincinnati Playhouse in the Park), Cecilia Copeland (New York Madness), David Y. Chack (ShPIeL – Performing Identity), Deborah Randall (Venus Theatre), Donald Jordan (Oklahoma City Repertory Theatre), Eric Schaeffer (Signature Theatre), Frank Licato (Hudson Theatre Works), Freddie Ashley (Actor's Express Theatre), Ianthe Demos (One Year Lease), Joe Stackell (Mabou Mines), John Johnston (Classical Theatre Company), Jonathan Levi (Nine Circles Chamber Theatre), Joseph Ritsch (Rep Stage), Lameece Issaq (Noor Theatre), Mark Cuddy (Geva Theatre Center), Mark Jaster (Happenstance Theater), Mark Plesent (Working Theater), Matt Ripa (Doorway Arts Theatre Company), Michael Dove (Forum Theatre), Peter DuBois (Huntington Theatre Company), Philip Himberg (Sundance Institute), Randy Reyes (Mu Performing Arts), Ryan Rilette (Round House Theatre), Sabrina Mandell (Happenstance Theater), Sean Daniels (Merrimack Repertory Theatre), Sharon Fogarty (Mabou Mines), Terry Martin (WaterTower Theatre), Thembi Duncan (African Continuum Theatre Company), Todd Olson (Columbia Festival of the Arts), Ty Jones (The Classical Theatre of Harlem), Vinny Lancisi (Everyman Theatre), W. Thompson Prewitt (WSC Avant Bard), William Carden (Ensemble Studio Theatre), André Bishop (Lincoln Center Theater), Anne Bogart (SITI Company), Art Rotch (Perseverance Theatre), Barry Edelstein (The Old Globe), Bill Rauch (Oregon Shakespeare Festival), BJ Jones (Northlight Theatre), Blanka Zizka (The Wilma Theater), Braden Abraham (Seattle Repertory Theatre), Brian Kulick (Classic Stage Company), Carey Perloff (American Conservatory Theater), Charles Newell (Court Theatre), Chay Yew (Victory Gardens Theater), Chris Coleman (Portland Center Stage), Christopher Ashley (La Jolla Playhouse), Curt Columbus (Trinity Repertory Company), Darko Tresnjak (Hartford Stage), David Herskovits (Target Margin Theater), David Ira Goldstein (Arizona Theatre Company), Emily Mann (McCarter Theatre), Eric Rosen (Kansas City Repertory Theatre), Gordon Edelstein (Long Wharf Theatre), Gregory Boyd (Alley Theatre), Howard Shalwitz (Woolly Mammoth Theatre Company), James Bundy (Yale Repertory Theatre), Jamil Khoury (Founding Artistic Director, Silk Road Rising), Jasson Minadakis (Marin Theatre Company), Jeffrey Horowitz (Theatre for a New Audience), Jeremy Cohen (The Playwrights' Center), Jim Houghton (Signature Theatre), Jim Nicola (New York Theatre Workshop), Joe Dowling (Guthrie Theater), Johanna Pfaelzer (New York Stage and Film), John Eisner (Lark Play Development Center), Jonathan Moscone (California Shakespeare Theater), Joseph Haj (PlayMakers Repertory Company), Kent Thompson (Denver Center Theatre Company), Kevin Moriarty (Dallas Theater Center), Kurt Beattie (ACT Theatre), Kwame Kwei-Armah (Center Stage), Les Waters (Actors Theatre of Louisville), Martha Lavey (Steppenwolf Theatre Company), Melanie Joseph (The Foundry Theatre), Mia Katigbak (National Asian American Theatre Company), Michael Kahn (Shakespeare Theatre Company), Michael Ritchie (Center Theatre Group), Michael John Garcés (Cornerstone Theater Company), Michelle Hensley (Ten Thousand Things), Moisés Kaufman (Tectonic Theater Project), Neil Pepe (Atlantic Theater Company), Oskar Eustis (The Public Theater), Patrick Dooley (Shotgun Players), Peter Brosius (Children's Theatre Company), Raelle Myrick-Hodges (Contemporary Arts Center), Ralph Peña (Ma-Yi Theater Company), Rob Melrose (Cutting Ball Theater), Robert Falls (Goodman Theatre), Sarah Benson (Soho Rep.), Susan Booth (Woodruff Arts Center), Tim Sanford (Playwrights Horizons), Tony Taccone (Berkeley Repertory Theatre) and Wendy Goldberg (National Playwrights Conference, Eugene O'Neill Theater Center).