As Will Roland plays to sold-out audiences at Off-Broadway's Signature Center, he needs to bring his A game to answer to the shrieking fans of Be More Chill. To boost his energy, Roland (Dear Evan Hansen) relies on a carefully curated playlist that he shares with us for this week's Playbill Mixtape.
Read: HOW BE MORE CHILL'S UNPRECEDENTED INTERNET FANDOM LED IT TO A HIT NEW YORK RUN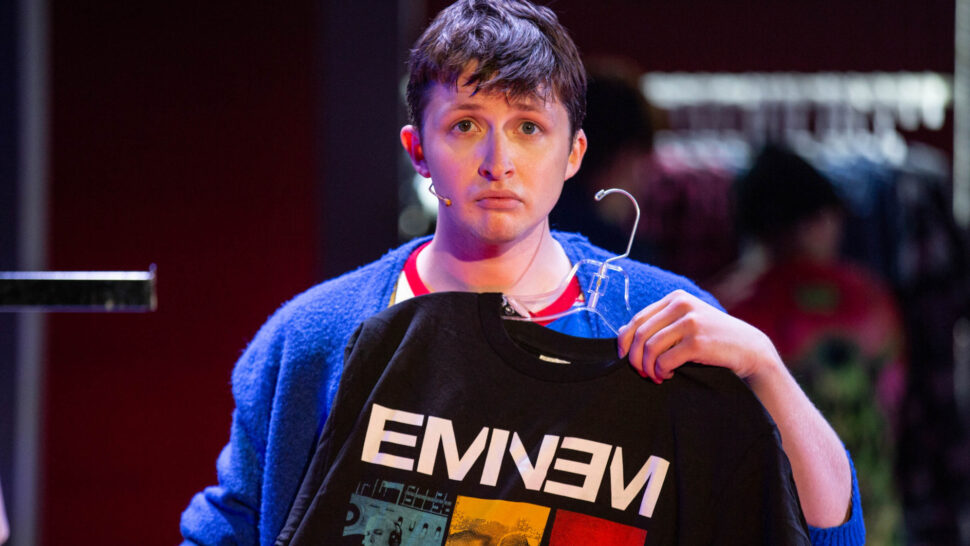 Roland plays Jeremy Heere, the awkward teen who swallows a super-computer to elevate his social status and "be more chill" at the center of the musical with a book by Joe Tracz and a score by Joe Iconis.
"This is a playlist that combines my personal pump-up jams, music that inspires my performance as Jeremy, and music that gets me in the feel of Be More Chill in general," he says. "It kicks off with 'Skid Row' [from Little Shop of Horrors] because if Jeremy isn't a millennial Seymour, then what is he?
"Then we've got 'Jump,' which feels, to me, like the primary sonic influence for [Be More Chill's] 'Loser Geek Whatever,'" Roland continues. "Skee-Lo, Grace McLean, and some Joe Iconis tunes give us classic themes of secret and unrequited love," which works well to adopt the mindset of Jeremy's crush on Christine Canigula.
Then there are melodies Roland simply likes to listen to and sing. "I love the lyrical voice of all of Jonathan Coulton's work, but I especially love 'The Future Soon,' which has always been the opener of my cabaret act, LoserSongs. We also get some classic hip-hop from The Sugarhill Gang, which I imagine is a band that Michael introduced to Jeremy. Nobody writes flawed protagonists like Kanye West, so we'd be remiss to not have something from 808s & Heartbreak on here.
"It wraps up with some rising action provided by Weezer, David Bowie, and A-Ha, mixed in with more Jonathan Coulton, Little Shop, and 'Comfort and Joy,' from Bat Boy, which is truly one of the greatest Act I finales ever written. The playlist closes out with 'Come Sail Away,' which will always be my favorite epic '80s rock anthem odyssey."
Together, the soundtrack fuels Roland's performance eight shows a week. So make like a SQUIP and get into Jeremy's head with this week's Playbill Mixtape.
Remember to follow Playbill on Spotify for all your ear-candy needs and celebrity soundtracks:
WILL ROLAND'S PRE-SHOW PLAYLIST: