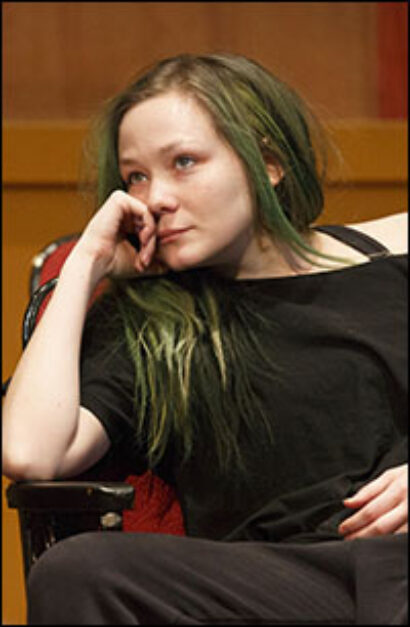 The acclaimed work, and winner of the 2014 Pulitzer Prize, is study of boredom, yearning and dysfunction, as told through the eyes of a crew of New England movie-house workers.
Sam Gold (Fun Home, The Real Thing, Circle Mirror Transformation) again directs the four-person play that played an extended Off-Broadway world premiere at Playwrights Horizons in 2013. Cast members Alex Hanna, Louisa Krause, Matthew Maher and Aaron Clifton Moten also return.
The Barrow Street run also reunites members of the original creative team, including David Zinn (scenic and costume design), Jane Cox (lighting design) and Bray Poor (sound design).
Baker's play, though praised by critics, inspired off-stage drama during its premiere engagement when Playwrights Horizons subscribers criticized the play's three-hour length, prompting the Off-Broadway company's artistic director Tim Sanford to respond.
Read: Power of the Pause in Annie Baker's The Flick Inspires a Letter From Playwrights Horizons Artistic Director. Baker is also the playwright of Circle Mirror Transformation, Body Awareness, The Aliens and an adaptation of Uncle Vanya for Soho Rep.
Here's how the play is billed: "In a run-down movie theater in central Massachusetts, three underpaid employees mop the floors and attend to one of the last 35 millimeter film projectors in the state. Their tiny battles and not-so-tiny heartbreaks play out in the empty aisles, becoming more gripping than the lackluster, second-run movies on screen. With keen insight and a finely-tuned comic eye, The Flick is a hilarious and heart-rending cry for authenticity in a fast-changing world."
Tickets are available by visiting smarttix.com, calling (212) 868-4444, or visiting the Barrow Street Theatre box office (27 Barrow St., Manhattan).