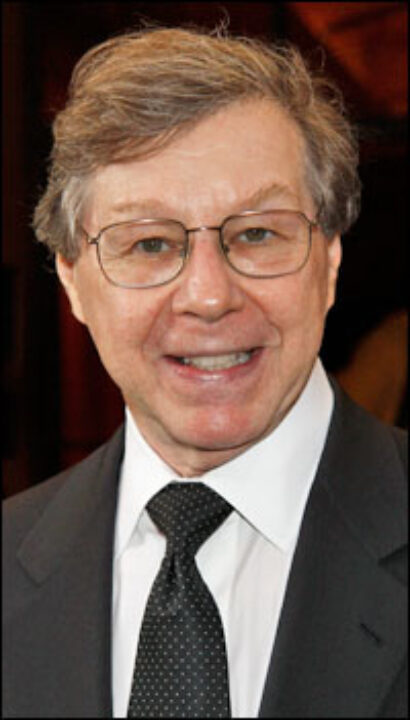 The summer 2014 Toronto try-out was scuttled last spring, after Mirvish and Barry and Fran Weissler postponed the production due to lack of an available Broadway theatre this fall. The Weisslers are not attached to the upcoming Toronto production, according to Mirvish representatives.
Titanic is now scheduled for a May 20-June 21, 2015, Toronto run. Representatives for the Toronto run had no comment on whether Titanic would ultimately reach Broadway following its Canadian engagement.
U.K. director Thom Southerland will direct the revival that is inspired by an acclaimed chamber production of Titanic that played London's Southwark Playhouse last year.
The production will feature opera tenor Ben Heppner in the role of Isidor Straus, the co-owner of Macy's department store. His character performs the dramatic act two duet "Still." Heppner will also inhabit three other roles in the chamber production.
Additional casting will be announced at a later date. "It is an absolute coup for the cast of Titanic to be joined by the remarkable Ben Heppner," composer Yeston said in a statement. "To have probably the leading operatic dramatic tenor of our day lend his talents to playing the heroic Isidor Straus, who nobly with his wife Ida perished aboard ship, and to have him sing the part and join the ensemble will bring a choral glory to the evening that any composer would cherish, as I do. I look forward to this moment when musical theatre can now avail itself of what has been a treasure of the opera and concert worlds."
"The most exciting part of creating theatre is the chance to bring together some of the most creative minds in various disciplines working today," Mirvish added. "To be able to do this by having Ben Heppner join the cast of Titanic and to see his world and the world of musical theatre work together will be a thrill. That alone is worth producing Titanic in Toronto. But the musical also has so much going for it. I can't wait to have it on stage next spring."
The musical that tells the story of the passengers of the doomed luxury liner has a Tony-winning score by Yeston (Grand Hotel, Nine) and a Tony-winning book by the late Stone (The Will Rogers Follies, 1776). It opened on Broadway April 23, 1997.
Titanic won 1997 Tony Awards for Best Book of a Musical (Stone), Best Musical, Best Orchestrations (Jonathan Tunick), Best Score (Yeston) and Best Scenic Design (Stewart Laing).
Visit Mirvish.com.