"It has all the elements that I think make great musicals—that I love about musicals," director Jason Moore says. "One, great music; two, a good story, with meaning behind it, of triumph. And it has some show biz to it—opportunities for dance and for costumes." Moore is talking about his The Cher Show, which officially opened at Broadway's Neil Simon Theatre December 3, 2018. "It moves you and it makes you laugh, plus it carries a message about self-reliance and finding your own strength. And it's hard to find musicals that do all those things." The Broadway musical stars Stephanie J. Block (as "Star" Cher), Teal Wicks (as "Lady" Cher) and Micaela Diamond (as "Babe" Cher), portraying the legendary diva, a.k.a. Cherilyn Sarkisian, at three stages in her nearly 60-year career. The show features a book by Tony nominee Rick Elice (Jersey Boys, The Addams Family, Peter and the Starcatcher), 35 of Cher's greatest hits, and a bonanza of Bob Mackie's extravagantly flamboyant and iconic costume designs.
Moore, 48, was nominated for a Tony Award for directing the 2003 musical Avenue Q, which won the 2004 Best Musical Tony. His other Broadway credits include Shrek the Musical in 2008 and the 2005 revival of Steel Magnolias. He has directed for several television series, as well as the a cappella phenom Pitch Perfect (2012), starring Anna Kendrick, and Sisters (2015), with Amy Poehler and Tina Fey. Here, he tells Playbill about The Cher Show, his directing career, and his next project, the new Off Broadway musical Superhero.
Why he became a director:
"My mother would say it was because when I was a kid I didn't really want to play the games, I wanted to tell everyone else how to play them. I used to build haunted houses and force people (who would rather probably have been, you know, ten-year-olds kissing outside) to run through haunted houses and stuff. I always wanted to create environments and make people have experiences.
"I didn't understand what that was, but when I started to realize that directors needed to know a little bit about everything, in the filmmaking process or the theatre-making process, that really interested me because I liked knowing a broad, bigger scope of it. By having all those different elements apply to how you reflect some sort of human condition, there's a real complexity to knowing how all the pieces fit together. Ultimately, it's using all that complexity to tell a story that hopefully makes the audience feel something or laugh. The director stands in the back in the dark, but we too have our experiences. I'm connecting with the audience. Something I had to say moves people or makes them laugh or makes them think."
His directing principles:
"Find the truth of what the author is saying. That's the most basic place to start. If you understand that truth, then you find the actor with the truth of how to say it. And you [use] your designers to find that truth. That's the case when a play isn't being changed.
"One of the other principles is, there's something the author wants to say. How can you offer insight or offer tools to help them say it better? Figuring out what the theme is, and the message is, on paper, and the way that that executes itself on stage, is key for me. Finding the human truth is the key even in something that maybe is a piece of pure entertainment, even in our biggest, sparkly, dazzling numbers in Cher. We base them all on a moment, on something, and trying to find the way that it's rooted."
With an actor in the rehearsal room:
"I was never an actor, but I did go through three years of an acting program, so I had had the feeling of being an actor, I understood the principles of it, even if I was dreadful at it. What I try to do is: one, cast the right person, so by the time you end up in the room with them you already have some sense of who they are. That can be from an audition, or even from a phone call or going out to lunch. Because understanding how that actor as a person relates to the character is really important—how to get them to come through.
"I listen a lot to them. Eventually, we make decisions, I may make a decision, 'You're going to go here, you're going to walk here, you're going to deliver it with this intention.' But the smartest, best actors always bring something in. It's about listening to what they have to say about the piece, and also letting everyone else listen. I try to create an atmosphere that's very inclusive.
"I do table work with the entire company, not just the principals. I have meetings every couple of days when we make revisions, especially on new musicals when there are new pages coming in every time. I tell the whole company about why we're making the changes we're making, letting everybody feel a part of the storytelling, even though they might only be responsible contractually for a part of it. That kind of collective storytelling, that kind of openness, is important."
A mistake he made that he learned from:
"So many of them. I can think of a few but not necessarily ones I'd want to end up in print... It's more of a business decision. I've tried always to remain true to the things I've said before: find the truth in something, find the right people. Sometimes if you find you have the wrong people and have to let them go, that is a mistake on your part as a director, because you're responsible for this part of the process. There have been times when I've chosen projects that weren't based on those principles. I didn't find some fundamental truth in it, but maybe it was an exciting title, or there was an exciting actor to work with—mostly when I was younger—but I hadn't really found the way that I had some truth in it. It seemed cool, but I never could find a way in. The mistakes that I've really learned the most from are when I've chosen a play or a movie or a TV show for the wrong reason—that is, that I didn't have a point of view about it."
A good decision that paid off:
"My two biggest successes, from a name recognition or box office point of view, have been Avenue Q and the movie Pitch Perfect. In both cases, very similarly, people said those are too small, those are too niche, no one cares about that world, you have a real uphill battle. But I kind of like underdog stories, and both of those stories are underdog stories. And they performed like underdogs. They over-performed, because no one expected anything of them.
"This is not true about Cher, for instance. She's not an underdog, and neither is it an underdog story. But I've had my greatest successes, some of my greatest joys, in [those stories] I look for. What's the underdog story, what's the small story that people may not know about? The fact that they don't know about it is what makes it great storytelling. When you believe in something only because of what it is, not because people already have an affinity for it or because it's written by someone famous or any other number of things, when you truly believe in something because of what it is, those I feel are my best decisions because they're based on something very pure. In those cases, they've really paid off."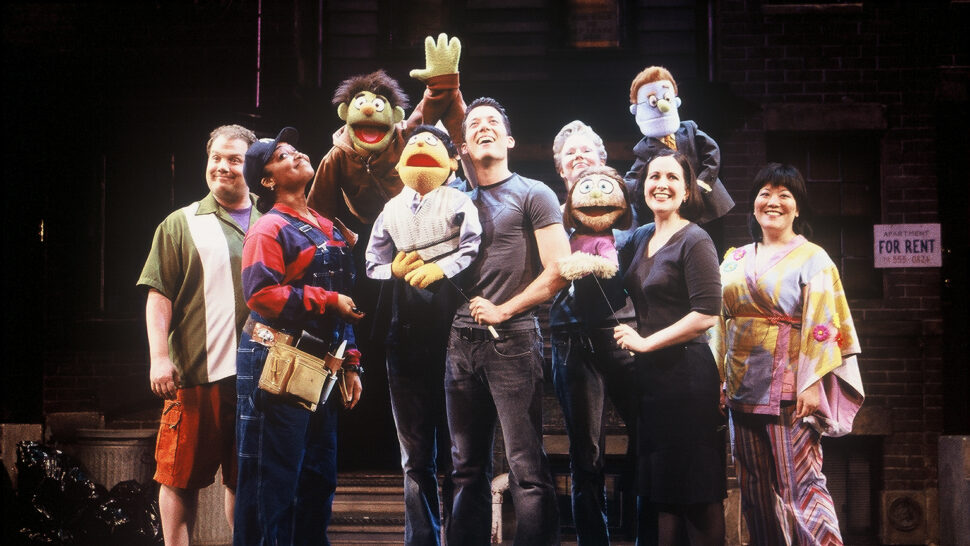 About The Cher Show:
"It sends a really great message about triumph and trusting yourself. And Rick Elice's script adds a theatrical layer – the three Chers interacting, reviving their past, discussing their divisions. The show tells the history of Cherilyn Sarkisian, how she became a pop icon. But it's really also about, in its theme, how you constantly come up against your fears, and your stumbling blocks, and your heartbreaks, and if you rise up and trust your instincts and are authentic to yourself, you find your strength again and you become a bigger, better, stronger person.
"A lot of her lyrics are about being strong enough and believing. It's a very relatable concept. Everybody in life comes up against big fears, and if you have the courage to face them you become a stronger person, and, generally speaking, life starts to point you in the right direction. Not everyone's going to become a pop diva, of course, but it's a very universal journey about finding what your next chapter is.
"A lot of people define Cher or Madonna or Rihanna in terms of reinvention. When I got to know Cher and her story more, it was much less premeditated than that. Reinvention implies that you sit down and figure out in some sort of architecture what you're going to do. But her decisions were made by coming up against obstacles—low ticket sales, no one was interested in her record sales—and digging down deep and deciding, what am I going to do next? That is what all of us face. So yes, it's a big bio-musical with lots of sparkly fun effects in it, but at its core it's about a woman who is finding all of her next steps, her next loves, her next jobs, and her next passions by being authentic to herself."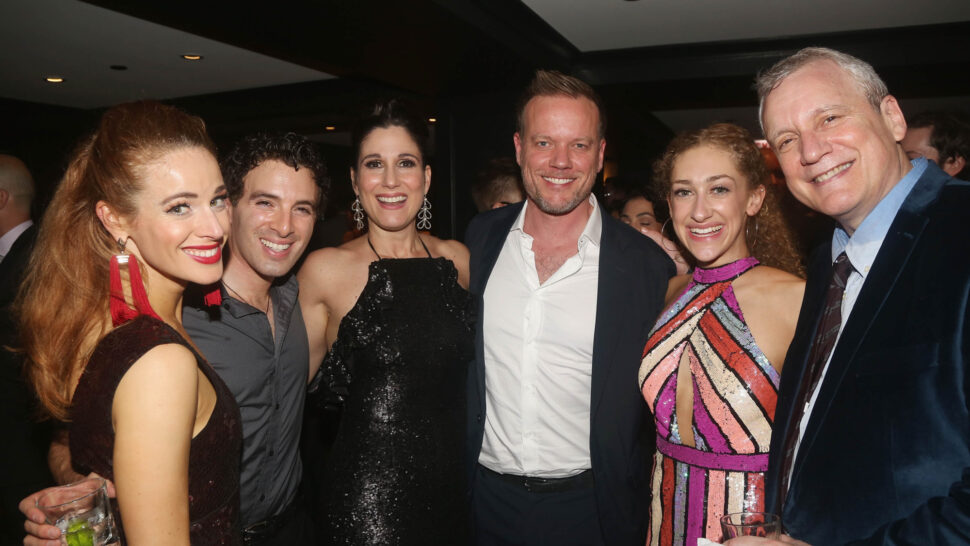 What's next – Superhero:
"I'm in rehearsal now for Superhero, which is a new musical [performances begin January 31 Off Broadway at Second Stage], an original story based on no existing book, movie, IP address. Music and lyrics by Tom Kitt [Next to Normal], and a book by John Logan [Red]. It's a small, beautiful family story about a young boy and his mother, and they've endured a recent death of their father/husband, and they're going through a pretty difficult grieving process. A mysterious man moves in next door, and the boy becomes convinced that the man is in fact a superhero.
"Thematically, it's about needing to feel safe in the world, needing to feel like you're taken care of, needing to feel like there's benevolence in the world, and how grieving can rock some of the foundations of your belief. It's small, emotional but quite epic in the human existential scale that it's exploring."