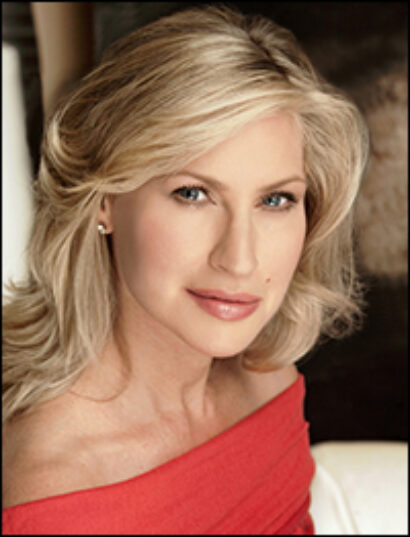 Here, via email, we hear from Broadway singing actress Luba Mason, who will play 54 Below April 9 at 9:30 PM in an evening entitled Mixtura.
What show recently impressed you?
Hamilton! Fresh, different, music and lyrics are clever and brilliantly executed in hip-hop, pop and musical theater styles. Performances and choreography are wonderful. I know it's the talk of the town and was cautiously optimistic before seeing it. It met my expectations and then some. How exciting to have Lin-Manuel Miranda writing for musical theater today! It's such an exciting time in television as well with the writing so good. We need more of it, all around in the arts.
What production are you most excited to see?
Speaking of really good writing, writer Bess Wohl and musician/lyricist Michael Friedman wrote the fresh new musical Pretty Filthy that I am most excited to see move uptown from its downtown Off-Bway roots. No definite date set yet but director Steve Cosson from The Civilians is behind this piece about the "other Hollywood," the porn industry. A straight-up, smart and very funny piece that'll take you by surprise in more ways than one. Original cast recording already recorded. Stay tuned for the release...and fingers crossed on the "move"...
What play/musical would you most like to revive on Broadway, and which role would you want to play?
Not sure about a revival, but I've been thinking a lot about someone making a musical of "The Devil Wears Prada," and I'd love to play the role of Miranda Priestly! If anyone reads this and can make it happen, let me know!
What are your current/upcoming projects?
Thursday, April 9th at 9:30 PM at 54 Below!!! It will be an evening of music featuring my musical format that I've trademarked called Mixtura. Mixtura is a genre-bending event of different styles of music. The new musical Hamilton features Mixtura music. Mixtura is very exciting because it gives the artist the freedom to hop into different musical styles in one show, one format, an album, etc... The audience doesn't know what to expect from one song to the next. I like to call it "music artfully done." New arrangements of classics "Moondance" by Van Morrison, "All That Jazz" by Kander and Ebb, "Love for Sale" by Cole Porter and original songs written by me, will be some selections presented in the evening. Other performances for me in the year include a presentation of Harold Arlen's score in the musical One For My Baby being presented at 54 Below as well, my band and I at the club SubRosa and Dizzy's Coca Cola at [email protected] Center, and a new reading of a musical called Night Club Mamas. I'm also planning to record my next album this fall.