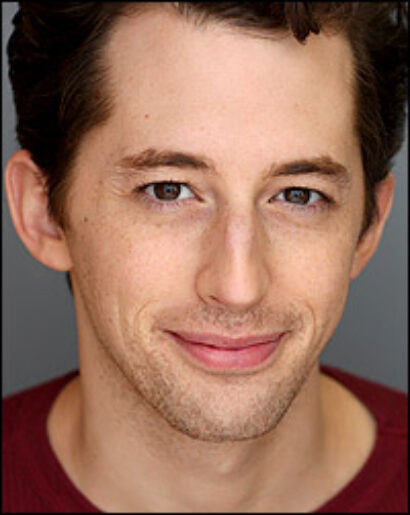 Here, via email, we hear from singing actor Josh Grisetti, who is currently starring in Amas Musical Theatre's Red Eye of Love at the Dicapo Opera Theatre.
What show recently impressed you?
I don't see a lot of shows because of working Off-Broadway, who can afford it!? (rim shot.) But seriously. The last show I remember watching and being blown away by was Pippin. Mainly because I never liked Pippin, but somehow Diane Paulus really pulled me in. I was unexpectedly moved by it, which is the best kind of theatre experience.
What production are you most excited to see?
I'm most excited to see Side Show, because A — I have a huge crush on Emily Padgett (it's ok, my wife doesn't read theatre blogs), and B — I have a book/lyrics-crush on Bill Russell. Oh, and C — who doesn't love a show about carnies? And D — the photos of the D.C. production look rad. And E — On becount of this ridiculous plug, I think the show's producers should comp me in. Just sayin'.
What play/musical would you most like to revive on Broadway, and which role would you want to play?
I want to see Camelot revived with rewrites. I'm talking about removing certain characters, restructuring a few scenes and giving it a real ending (like the original Morte d'Arthur, which was the source material for Once and Future King, which was the source material for the musical). I just assume that the Lerner & Loewe estates would never let anybody really get their hands dirty with it after all these years (regardless of its otherwise lack of revival-worthiness), but I've had this discussion with several directors (most recently Marcia Milgrom Dodge and Ted Sperling), and they always seem to like the idea of reimagining the show. Maybe there's hope. Being an egomaniac, in addition to rewriting the show, I'd also play Mordred.
What are your current/upcoming projects?
After Red Eye of Love, I'm heading down to Washington D.C. to do Sheryl Crow & Barry Levinson's Diner. As most Playbill.com readers know, the show's been kicking around for a couple years now. Those of us still attached are eager to see it have a full production. When that's done in January, I'm moving my wife and my dog to Los Angeles, just in time for the crappy part of winter, after they take down the Rockefeller tree. After ten years in New York, the time has come to sell my soul to television... seriously, if you know any TV people who are in the market for souls, mine's on Etsy.