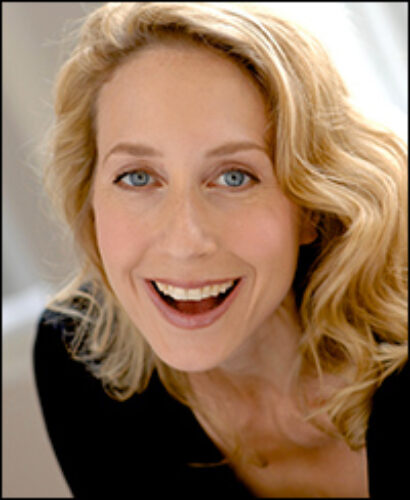 What show recently impressed you?
Last spring I got to see Now. Here. This. at the Vineyard and was really blown away. I've known those cats for a while now (one of my first professional shows when I moved to NYC was with Heidi [Blickenstaff] and because of that I actually saw [title of show] at NYMF in 2004! It was so remarkable…and over the years, I've become friendly with the whole crew), and I thought NHT was so smartly done. [title of show] is a hard act to follow, since it was kind of lightning in a bottle, so they wisely went a whole other direction and created this wildly funny and honest storytelling piece that, much like [tos], is both terribly specific to the creators and yet fantastically universal in terms of what is shared with the audience. Those artists (Heidi, Jeff [Bowen], Susan [Blackwell], Hunter [Bell], Michael [Berresse] and Larry [Pressgrove]) have such an exquisite collaboration. I can only hope they continue to create such unique theatrical visions because they are such a breath of fresh air.
What production are you most excited to see?
Alan Cumming's Macbeth. First of all, it's Alan Cumming, so you know it's going to be off the chain. Second of all, I love me some Macbeth. I would see a high school production of it. It is hands down my favorite Shakespearean play. Third of all, see responses one and two.
What play/musical would you most like to revive on Broadway, and which role would you want to play?
Ahhh…this is a little tricky for me to answer, in that I love musical theater with the white-hot passion of a thousand suns, but unfortunately do not possess the skill-set normally associated with successful musical theater performers (i.e., can't dance a lick and am a serviceable singer at best). However, I burn to play Vera Charles in Mame. God, I love listening to Bea Arthur on the OBC. She is simply magnificent, and I take heart from her example of a successful musical theater performer who maybe didn't fit the mold. Also, I would adore playing Dottie in Noises Off and Phyllis in Alan Ayckbourn's Season's Greetings. Man, those are funny plays.
What are your current/upcoming projects?
I've just this second taken over the role of Clarice in Silence! The Musical, so that is keeping me on my toes. I also just wrapped Season 3 of "Submissions Only," where I am so fortunate to play Stacey the agent. This season looks to be ridiculously amazing as the whole production and everyone involved took it to a whole 'nutha level in terms of the look and scope of the show. I think the fans are going to go crazy, and I can't wait.