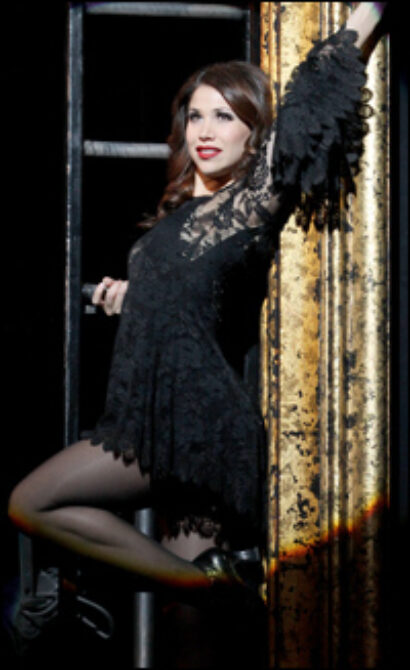 Performances are also scheduled for July 24 and 31 and Aug. 7 and 14.
The lineup for the second concert follows:
106.7 LITE FM's Helen Little emcees the event with cast members from Perfect Crime.
Chicago: Bianca Marroquin, Amra-Faye Wright, Carol Woods, David Bushman and Nathan Madden
Les Misérables: Nikki M. James, Adam Monley and Caissie Levy
Atomic: David Abeles, Sara Gettelfinger, Jonathon Hammond, Randy Harrison, Jeremy Kushnier, James David Larson and Grace Stockdale
Pippin: Ciara Renée with Sam Lips, Nicolas Jelmoni and Charlotte O'Sullivan
The Bryant Park stage is located at 6th Avenue between 40th and 42nd Streets. Lawn seating is first-come, first-serve.
"Each summer we look forward to presenting New Yorkers the best of Broadway and we're thrilled to welcome back another year of '106.7 LITE FM's Broadway in Bryant Park,'" said Chris Conley, program director of 106.7 LITE FM, in a previous statement. "It's the ultimate afternoon treat for our dedicated fans and listeners as they get to enjoy their favorite Broadway performances right here in Bryant Park."
The remainder of the schedule follows:
July 24
106.7 LITE FM Host: Christine Nagy
Co-Host: Sistas the Musical
· Phantom of the Opera
· Piece of My Heart
· Cinderella
· Avenue Q
· Bullets Over Broadway
July 31
106.7 LITE FM Host: Bob Bronson
· Rock of Ages
· Once
· Holler If Ya Hear Me
· Gentleman's Guide to Love and Murder
Aug. 7
106.7 LITE FM Host: Rich Kaminski
· Jersey Boys
· Heathers
· 50 Shades! The Musical
· After Midnight
Aug. 14
106.7 LITE FM Host: Delilah
· Matilda
· On The Town
· Mamma Mia!
· Motown