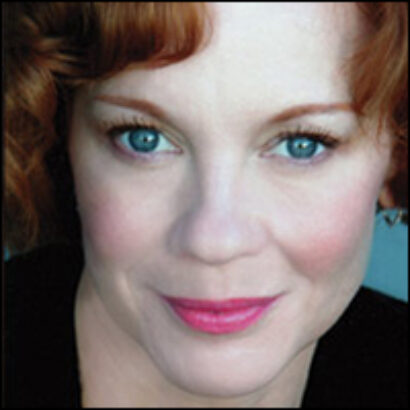 Ensemble member K. Todd Freeman directs the play about Margaret (played by Mayberry, of Broadway's August: Osage County), a poor single mom in Boston who sees as her salvation a now-successful ex-boyfriend, Mike (played by Kupferer).
Here's how the Tony Award-winning Chicago company characterizes the Tony-nominated play: "When Margie Walsh loses her job at a South Boston dollar store, she reaches out to old flame Mike, a Southie boy who left the neighborhood and became a successful doctor. Margie's attempt to hit Mike up for a job takes on a threatening cast when she realizes the power a secret from Mike's past holds. From Pulitzer Prize-winner David Lindsay-Abaire, Good People looks at the dangerous consequences of choosing to hold on to the past or leaving it behind."
Lindsay-Abaire won the Pulitzer Prize for Drama for Rabbit Hole. For creating the role of "Margie" on Broadway, actress Frances McDormand won the 2011 Tony Award as Best Actress in a Play. Mayberry, who plays the role in the resident Chicago production, played Karen Weston, one of three sisters, in Broadway's August: Osage County (which originated at Steppenwolf).
Director Freeman appeared in The Brother/Sister Plays, The Tempest, Art, Topdog/Underdog, A Clockwork Orange, We All Went Down to Amsterdam, One Flew Over the Cuckoo's Nest (also on Broadway) and The Song of Jacob Zulu (also on Broadway; Tony Award nomination for Best Actor) and has directed "Master Harold"…and the Boys for Steppenwolf for Young Adults.
Performances play Steppenwolf's Downstairs Theatre (1650 N. Halsted St.). The production team for Good People includes Walt Spangler (scenic design), Nan Cibula-Jenkins (costume design), Kevin Rigdon (lighting design), Rob Milburn and Michael Bodeen (sound design and original music), Erica Daniels (casting), Christine D. Freeburg (stage manager) and Michelle Medvin (assistant stage manager).
Good People was awarded the 2011 New York Drama Critics Circle Award for Best Play of the Year. Lindsay-Abaire's works for the stage include Shrek: The Musical, Fuddy Meers, Kimberly Akimbo, Wonder of the World and A Devil Inside, among others. His screenplays include "Rabbit Hole" (starring Nicole Kidman; Oscar nomination), as well as the upcoming features "Rise of the Guardians" (Dreamworks) and "Oz: The Great and Powerful" (Disney).
For more information, visit steppenwolf.org.