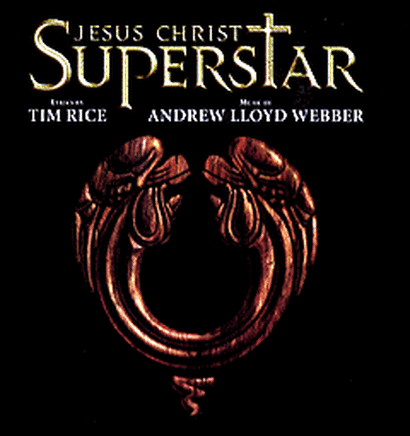 In anticipation of the Broadway revival of the rock opera classic by Andrew Lloyd Webber and Tim Rice, Decca Broadway has released, for the first time in the U.S., the 1996 two-disc studio recording produced under the direct supervision of Lloyd Webber. This is considered the most recent and complete recording of the 1971 hit, and it features some of the artists who appeared in the United Kingdom revival on which the new Broadway staging is based.
Glen Carter, the Broadway Jesus (who spells him name "Glenn" for Broadway), sings the Simon Zealotes role on the studio recording. Rocker Alice Cooper makes an appearance as King Herod.
Also on the disc are Steve Balsamo as Jesus, Zubin Varla as Judas, Joanna Ampil as Mary Magdalene, David Burt as Pontius Pilate, Peter Gallagher as Caiaphas and Martin Callaghan as Annas.
Producers are Andrew Lloyd Webber, Nigel Wright and Tim Rice.
The CD set (in a special sleeve) includes a booklet with Rice's complete lyrics. Official U.S. release date was March 7.
-- By Kenneth Jones