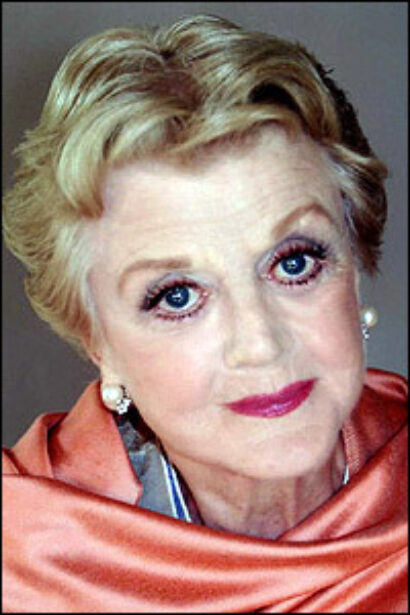 George Hearn and Angela Lansbury star as Sweeney Todd and Mrs. Lovett in the musical, which features music and lyrics by Sondheim and book by Hugh Wheeler. Filmed at the conclusion of a ten-month road tour of the show, the recording is the only one of Lansbury's performance as Mrs. Lovett, which won the actress her fourth Tony Award.
Inspired by a British stage production by Christopher Bond, which in turn was inspired by the the 1840s "penny dreadful" serial novel, Sweeney Todd follows the story of Benjamin Barker, a man wrongfully imprisoned in a penal colony in Australia and who returns to London obsessed with seeking revenge.
TCM reports that Sondheim "auditioned" songs for Lansbury, who had told him, "Your show is not called Nellie Lovett, it's called Sweeney Todd. And I'm the second banana."
"I just ran with it," Lansbury told TCM. "The wide-openness of my portrayal had to do with my sink or swim attitude toward it. I just figured hell, I've done everything else on Broadway, I might as well go with Mrs. Lovett."
Sweeney Todd was one of Lansbury's many performances in a work by Sondheim. She starred in the short-lived Anyone Can Whistle in 1964 and Gypsy in 1974 as well as in Sondheim: A Musical Tribute in 1973. Her stage credits also include Mame, Dear World and Blithe Spirit. She starred on the TV show "Murder, She Wrote" and received Academy Award nominations for her roles in "Gaslight," "The Picture of Dorian Gray" and "The Manchurian Candidate." She received a 2014 honorary Academy Award for her achievements in the cinematic industry. Hearn is a two-time Tony Award winner for La Cage aux Folles and Sunset Boulevard. His Broadway credits also include Watch on the Rhine, A Doll's Life and Putting It Together.
Visit tcm.com for more information.