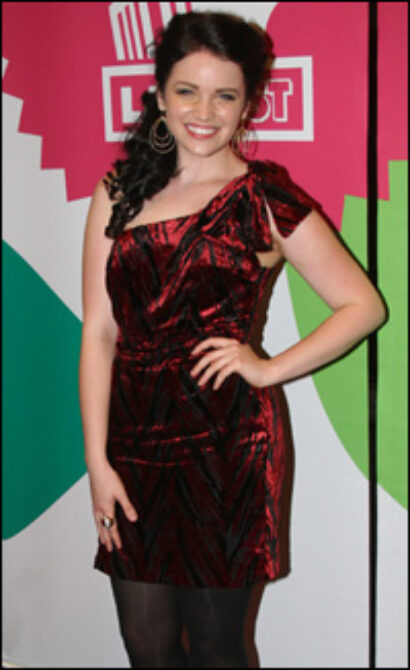 The evening features performances by Lindsay Pearce (bare, "Glee," "The Glee Project"), Anthony Starble ("Pretty Little Liars," "The Fosters"), Nicci Claspell (American Idiot), Ben Caron (For The Record), Topher Rhys (Spring Awakening in Concert) and Jamie Lee Barnard (Spring Awakening in Concert).
Volume One of the series, The Album Project: +, showcases songs from Ed Sheeran's debut studio album, "+." Audiences can expect to hear "The A Team," "Lego House," "Give Me Love," "Drunk," "Small Bump," "You Need Me, I Don't Need You" and "Grade 8," as well as tracks from the album's deluxe version.
Conceived by artistic director Kate Sullivan Gibbens, The Album Project is described as "a love letter to the artistic impact of records within a changing music landscape. Each volume of the series explores the emotional landscape of a contemporary album, illuminating the inherent stories, themes, and concepts in a unique theatrical experience."
The Album Project: + is developed and helmed by director Kate Sullivan Gibbens with musical direction by Elmo Zapp. Creating fresh orchestrations and vocal arrangements of the Sheeran hits are Zapp, Alex Seller, Patrick Burns and Anthony Starble.
"You know the kind of album you listen to from start to finish every time, letting the artist's vision unfold before you as each song progresses? That's exactly the kind of record we're excited to break open onstage," said director Gibbens in an earlier statement. "Ed Sheeran's '+' is the perfect example of this kind of beautifully-woven piece." Topher Rhys and Jamie Lee Barnard are producing for glory|struck with co-producer Juliana Scott.
Sterling's Upstairs at the Federal Bar is located at 5303 Lankershim Boulevard in North Hollywood. There is a $19 cover charge plus a $10 food/beverage minimum. For reservations, call (818) 754-8700 or click here. For more information, visit Facebook.com/TheAlbumProject.