Throughout the summer, The Skivvies will give readers a revealing glimpse into their steamy activities — with ukulele, cello and Broadway stars in tow.
This week, The Skivvies take us on a trip to stake out some vampires and zombies with Mitchell Jarvis (Rock of Ages), now playing Frank N. Furter at the Studio Theatre in Washington D.C, and Katie Webber (Rock of Ages, Memphis, Catch Me If You Can), who is currently on tour with Flashdance the musical.
Check out the Skivvies' Playbill Playlist of "Songs to Strip to."
The Skivvies will return to 54 Below for an 11 PM concert Aug. 16, with special guests Michael Urie (Buyer & Cellar, "Ugly Betty") and Julia Murney (Wicked).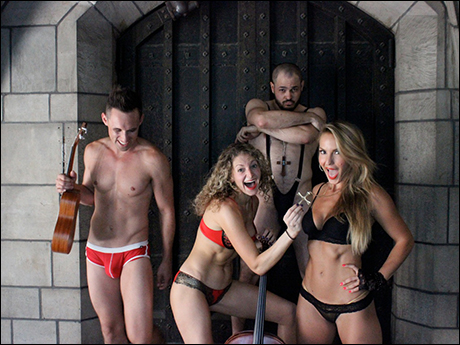 Warding off evil spirits!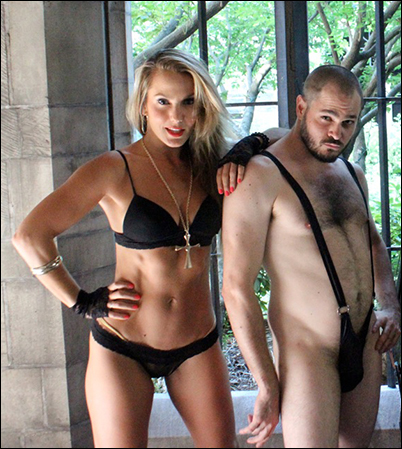 Is something thong with this picture?
VIDEO: "The Madonna Mashup"