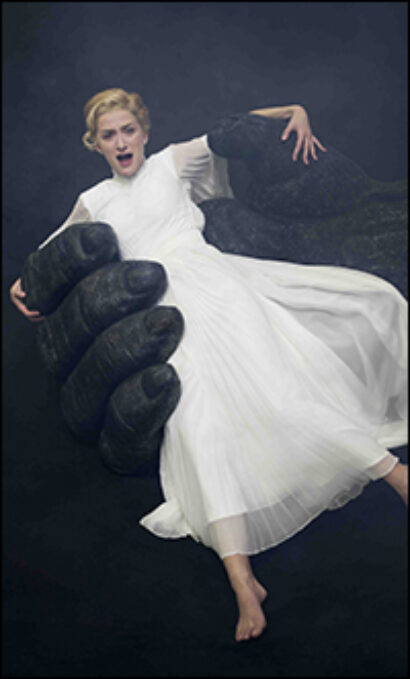 Daniel Kramer directs a cast led by Australian actors Esther Hannaford (Hairspray) as Ann Darrow, newcomer Adam Lyon as Carl Denham, Chris Ryan (Thyestes) as Jack Driscoll, veteran stage actor Richard Piper as Captain Engelhorn and musical theatre and cabaret star Queenie van de Zandt as Cassandra. King Kong boasts the largest puppet ever created as its central star.
The production is aiming for a future New York bow; however, no official announcement has been made. Tickets are currently on sale through July 28. Watch songs and scenes from King Kong here.
Playbill.com also has photos from the lavish spectacle here.
The new musical features a book by Lucas (Marry Me A Little, The Light in the Piazza), who also contributed lyrics. Composer and arranger Marius de Vries, whose credits include the soundtracks for "Moulin Rouge" and "Romeo + Juliet," created and oversees a score that features revamped versions of 1930s Broadway classics like "Get Happy," "I Wanna Be Loved By You" and "Brother Can You Spare a Dime" as well as new and existing songs from a mix of contemporary artists: Robert Del Naja from Massive Attack, Sarah McLachlan, Justice, Guy Garvey from Elbow and The Avalanches. A key collaborator on the musical landscape for the show is Stephen Pavlovic from Modular People; Michael Mitnick has contributed lyrics to several new compositions.
The critics have filed their reviews, and Playbill.com has collected them for our readers. Click through to read them all. Playbill.com will continue to update our list as the reviews come in.
For more information go to kingkongliveonstage.com.
Here's a first look at Kong: