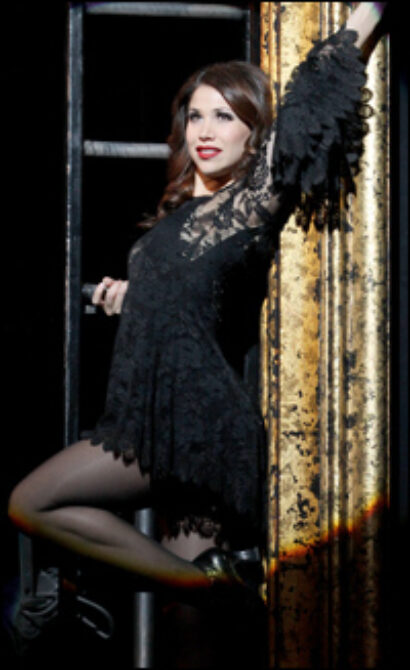 (Clicking on a name bolded in blue will take readers to that actor or show's entry in the Playbill Vault.)
The Rocky Horror Show with Tom Hewitt
"It was my first trip to NY and my first Broadway show. Tom blew me away with talent and presence. Little did I know that one day I would not only make it to Broadway but would be starring beside him in Chicago."
Rent
"I was so moved and felt so awakened by the music and the story — also a show I ended up doing in Mexico City."
Cabaret at Studio 54
"First time I ever saw the stage version and just fell in love with it. Sally Bowles — one of those roles that always gets away from me."
La Bohème
"Just beautiful! The voices, the dramatic and comedic story, the staging, wardrobe and scenery. Lovely."
Michael Cerveris and Patti LuPone in Sweeney Todd
"Dangerous, mysterious, funny, gruesome and just beautiful Sondheim music!"
Les Miserables
"So emotional! Beautiful and devastating."
"So inspiring! Reminded me of my beginning! Reminded me why I'm here."
Coram Boy
"Just remarkable! I couldn't understand why it ran so short on Broadway. I wanted the whole world to see it. I will never forget it because, sadly, it was the day my mother passed. May 26, 2007."
Once
"Being a songwriter myself, when I saw the movie, I remember it spoke to me in so many ways. Could not believe they had created the stage version. I was so moved I could not stop crying after the show. I couldn't leave my seat. An usher came up to me, 'Honey, you have to leave. We have another show to get ready for.'"
After Midnight
"That's what Broadway is about! Beautiful orchestra on stage, beautiful performers, the music, the poems. I could not stop dancing in my seat, screaming after every number, singing along. Just really touched my core."